Tired of using the same boring products day in and day out? Do you need a little spice in your life? Well, you've come to the right place. We like to think even little changes have the power to make a mundane ritual more exciting. Let's say you don't have an icemaker and you're annoyed that you constantly have to fill up tray after tray. Wouldn't that be infinitely more enjoyable if the tray was, say, a mold of different hand emojis? There's a conversation starter.
These are just a few insanely clever versions of boring everyday products that'll make your every day not so boring.
*We hope you dig the products we recommend or just enjoy reading our content. In the spirit of full disclosure, we may receive a portion of the sales made on this page.
21. A pair of rather dapper salt and pepper shakers that come with their own tiny caps.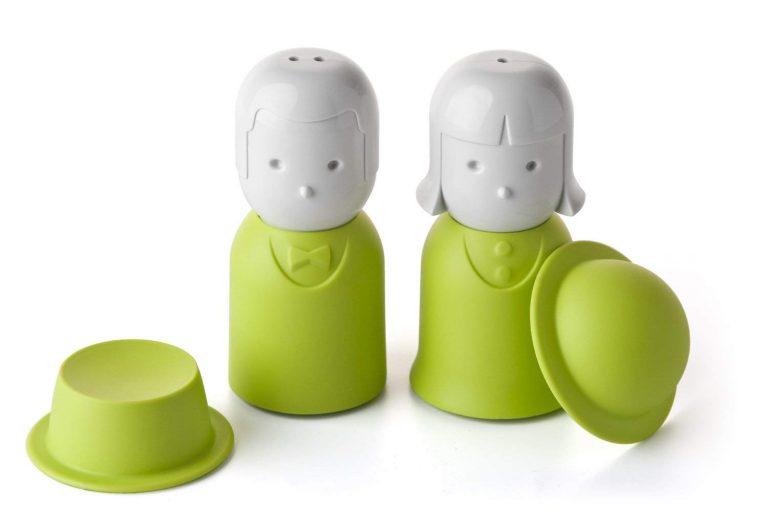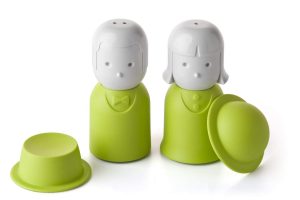 Get it on Amazon
20. This adorable giraffe tape measure that's hidden in plain sight.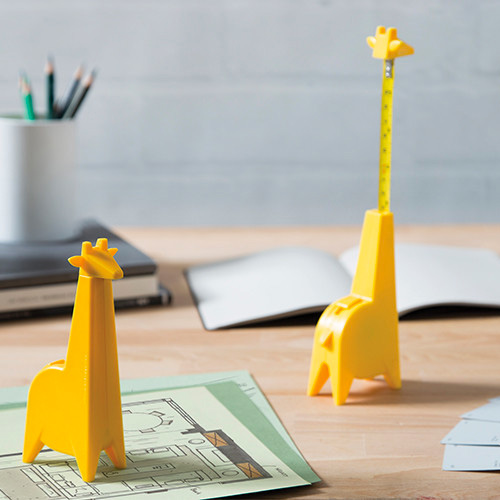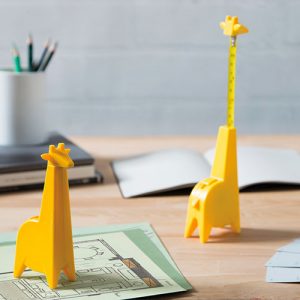 Get it on Animi Causa
19. A spaghetti measuring tool that makes your pasta look like a blooming flower.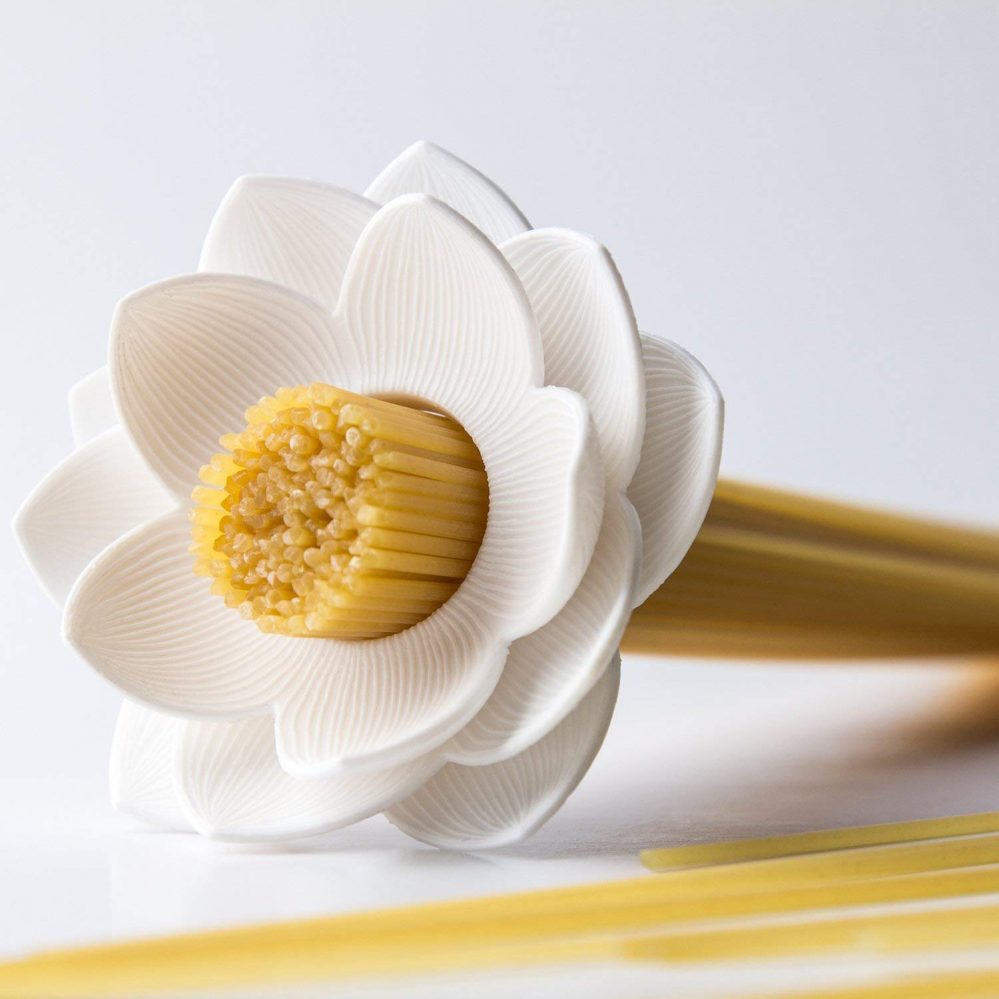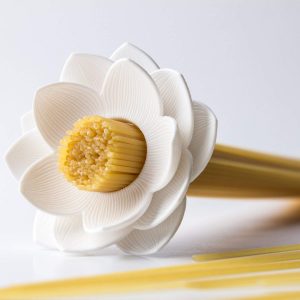 Get it on Amazon
18. This cutting board that looks like an oozing puddle of blood.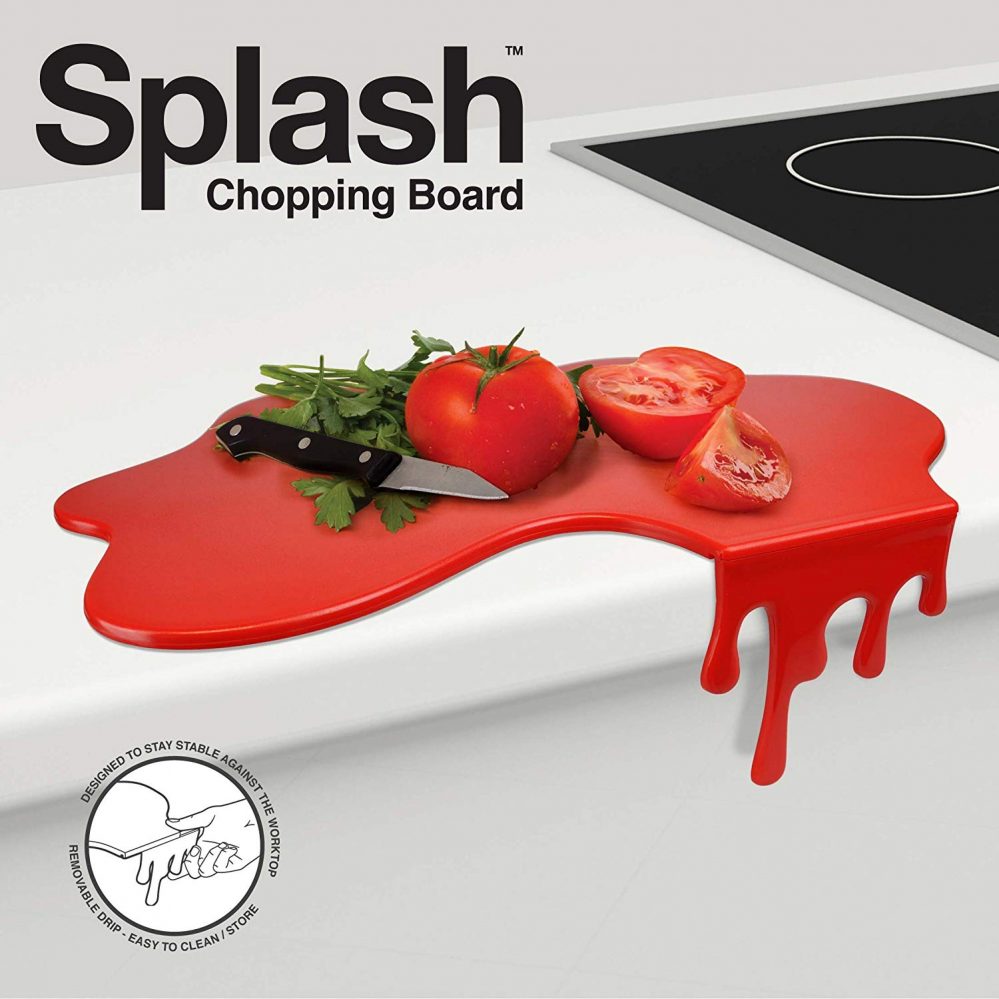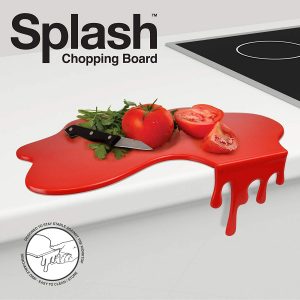 Get it on Amazon
17. A Corkatoo bottle opener that'll make you even more excited for wine night.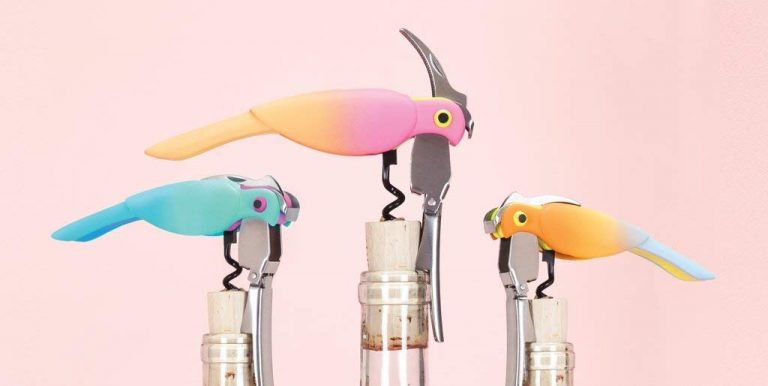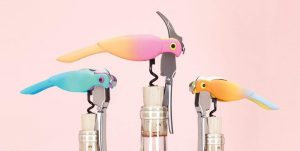 Get it on Amazon
16. Some tea time shot glasses that'll make you feel posh AF.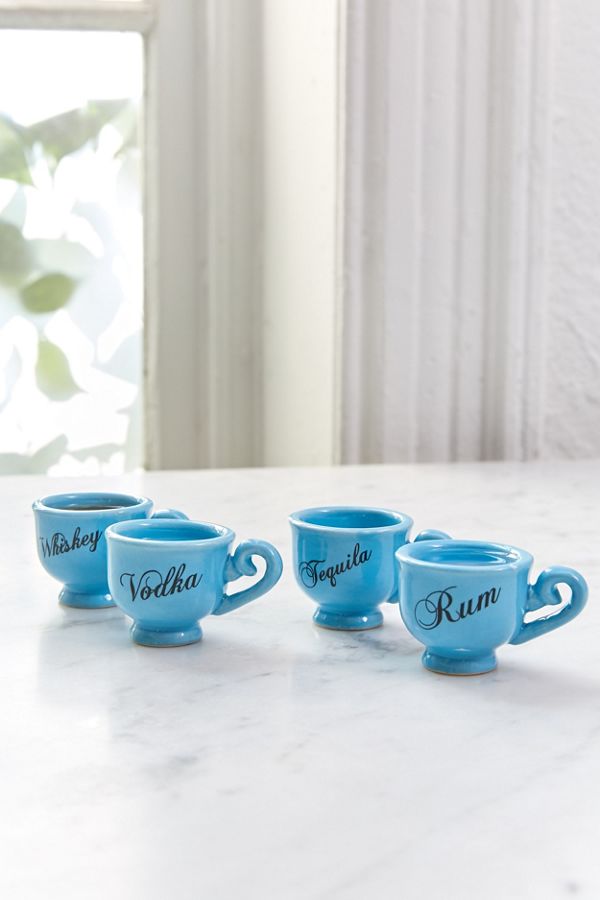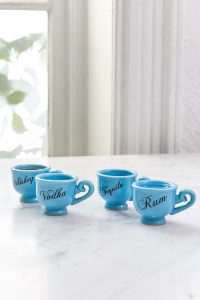 Get it on Urban Outfitters
15. This hand sign ice cube tray that will almost make you grateful not to have an icemaker.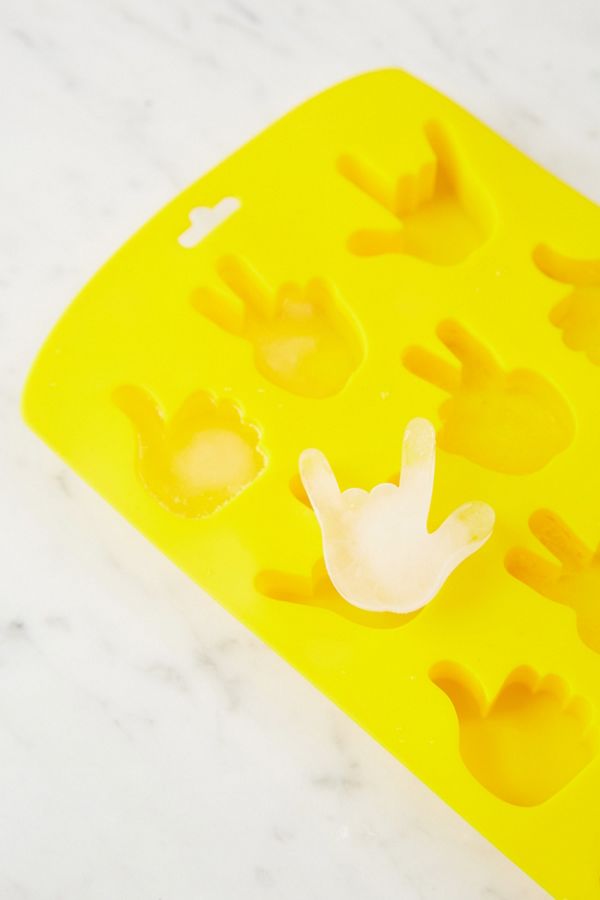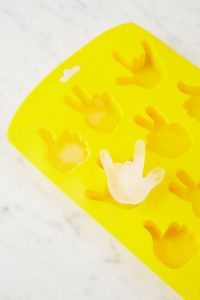 Get it on Urban Outfitters
14. This cute little sponge holder to keep your counter from getting all sudsy.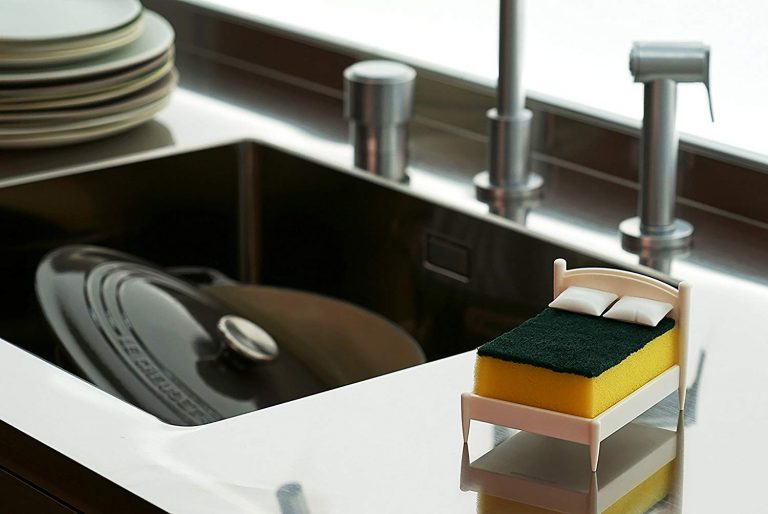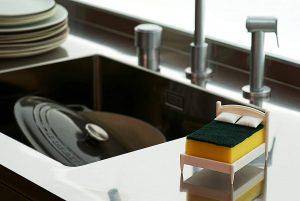 Get it on Amazon
13. A cake pan that'll transform your baked goods into an incredibly detailed cabin.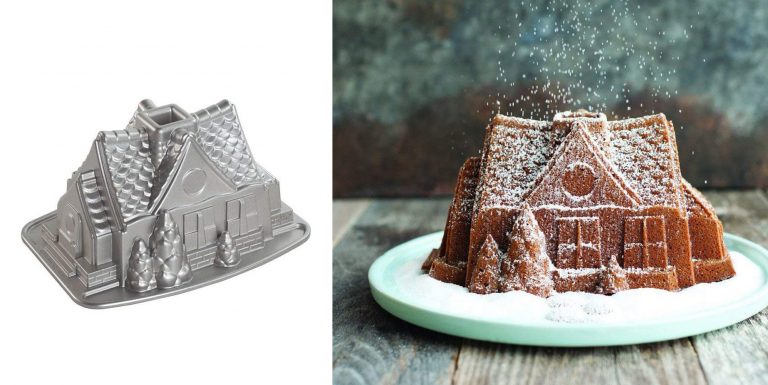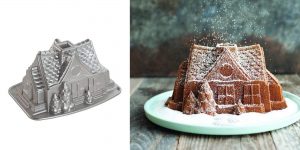 Get it on Amazon
12. This mini Cannon DSLR that's actually a USB drive.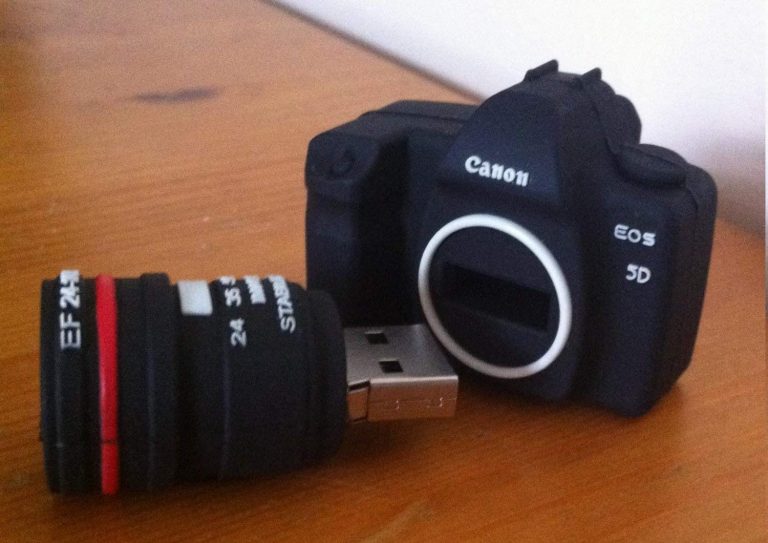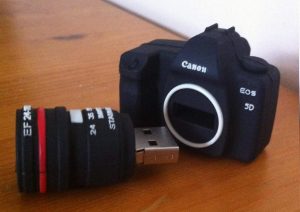 Get it on Amazon
11. Some otter-ly adorable bookends.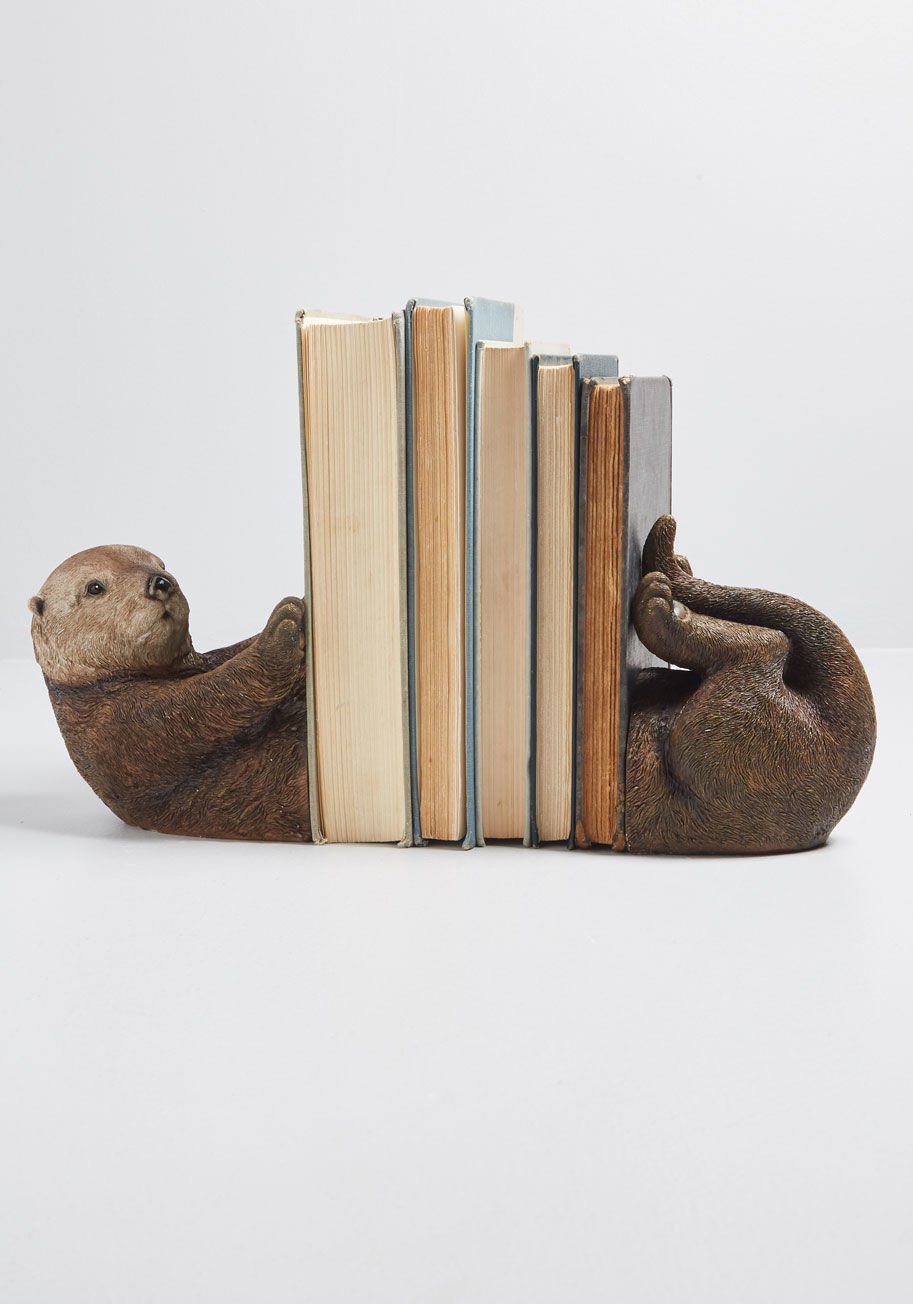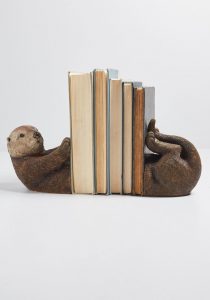 Get it on ModCloth