There's only one certainty in life that all of humanity shares — death. No one can know for sure when it will inevitably come, but most hope that they'll slip away peacefully, asleep, when they're old and grey. If only we could all be so lucky.
Sometimes, death steals our loved ones, our coworkers, our friends, the stranger on the bus in the most disturbing and unthinkable ways. They thought they were going about their day just like any other day. But it only takes one second, one coincidence, or one guy running a stop light while you cross the street, and your entire existence can be taken from you. You weren't 95 years old surrounded by all of your friends and family. You weren't prepared. Only taken from the grips of death too soon and under the most heinous circumstances ever.
And the people that witnessed such a grim experience? Those memories will stick with them for the rest of their lives. Maybe they'll never be able to forget the screams of a child who was killed by a faulty swing set. They'll never be able to erase the cold and defeated look in a man's eyes after he was hit by a car while bleeding out in the street. And they'll never be able to stop replaying the experience in slow motion as someone fell to their death from a mountain side. Those moments shake us to our core and we can only hope that we won't die in the same terrible ways.
These are 29 of the most disturbing ways people have been killed:
---
1.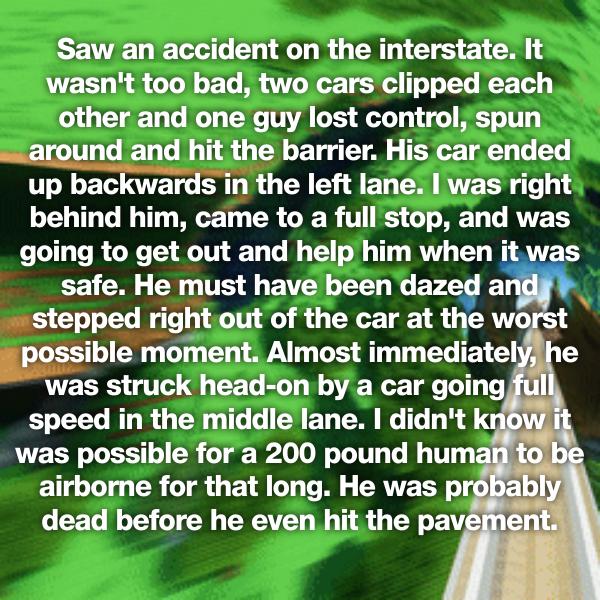 2.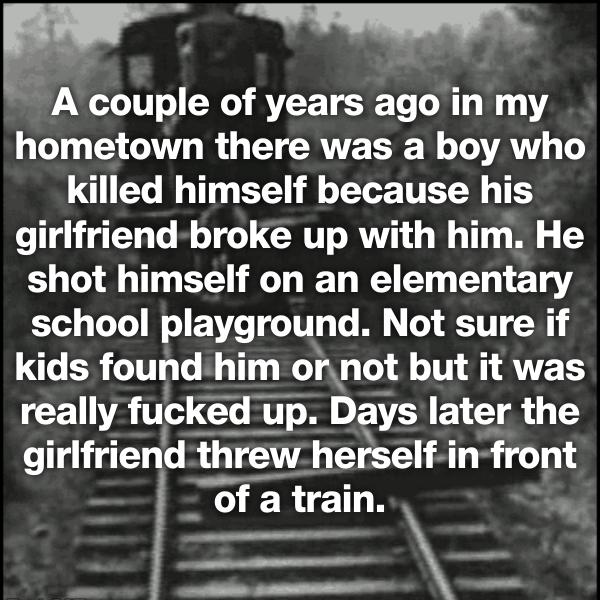 3.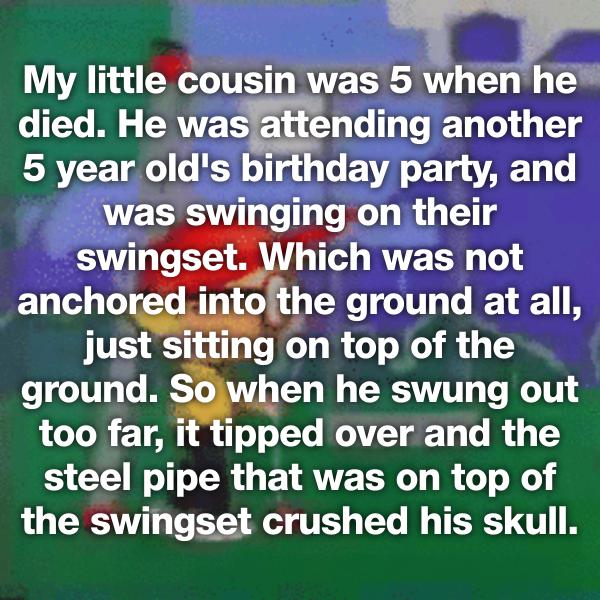 4.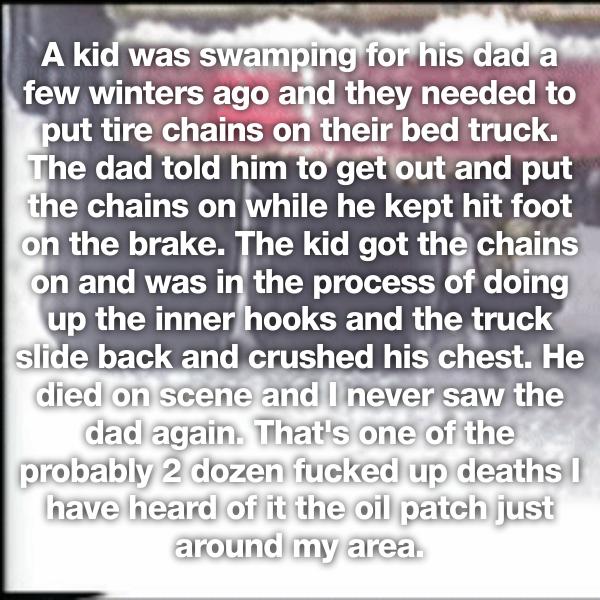 5.