Feet — they help get you from point A to B, they can be primped and pampered and polished, they hurt like a motherf*cker after your 9 hour shift, and they can facilitate the best gahd-damn orgasm of your entire life. Well, for some people.
The realm of foot fetishism has gained more traction over the years thanks to the internet, a more progressive sex-positive community, and the fact that butt stuff and furries have taken over the "taboo" tab of your favorite porn. Like, if a guy you're seeing starts rubbing your feet and sucking on your toes — breathe easy! He could have asked you to sh*t on his chest, so I'd take his foot worshipping as a compliment.
Whether you're into smelly feet, dainty feet, man feet, or just want someone in 10 inch stilettos to crush your balls a little bit, just have faith that there's someone out there for you. And when you do find that special someone, don't be afraid to speak out on your penchant for foot jobs! It might seem weird and gross to think about rubbing your junk on bae's genitals, but let your freak flag fly and just stick that big toe in your girl's vagine, bro!
17 feet worshipers explain the reason behind their dirty fetish:
---
1.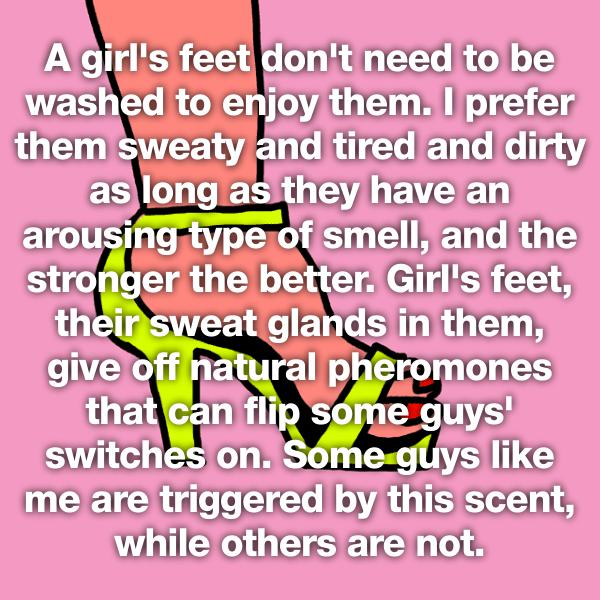 2.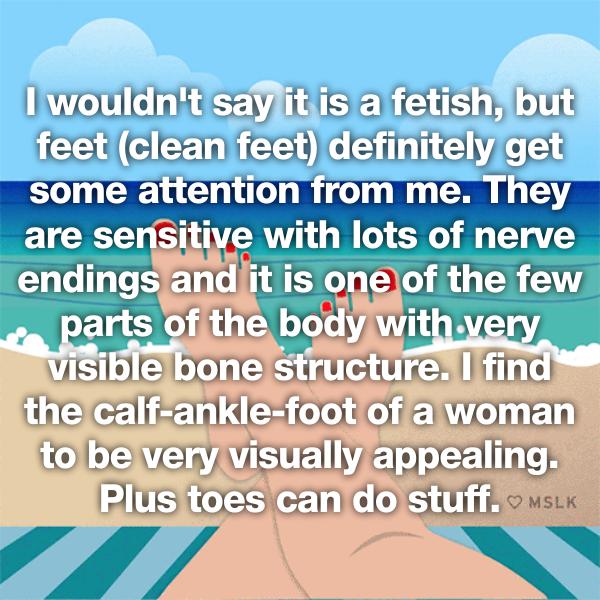 3.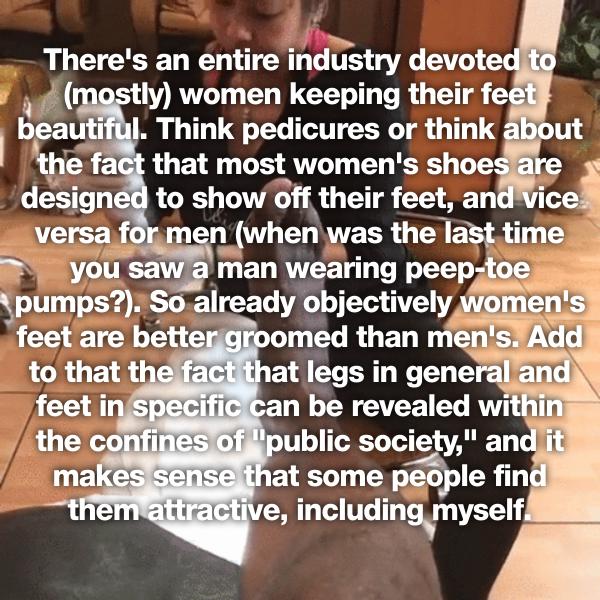 4.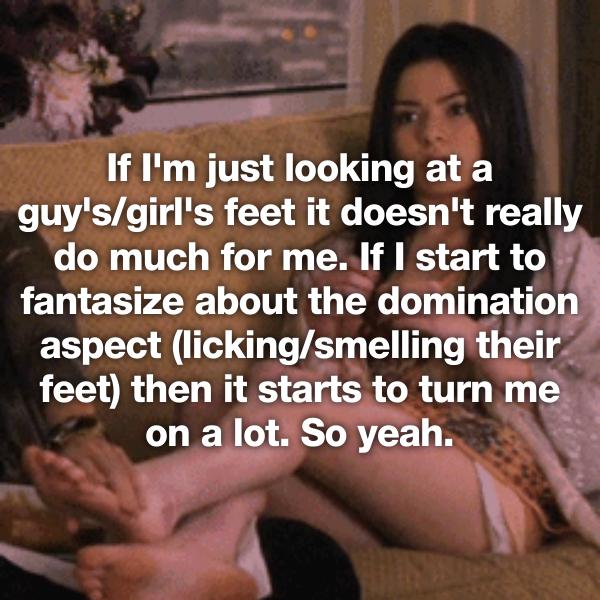 5.