We know how long and tiring the work week can be and sometimes keeping the house clean just isn't a priority. A maid would be a great way to outsource this problem, but most of us can't afford such a luxury. Thankfully, there are a handful of insanely effective cleaning products that do most of the work for you and cost half the price. Check them out below and thank us later.
*Tbh, we may receive a small portion of the sales made on this page which we will probably use to buy the products on this page.
1. A fume-free cleaner that'll make your oven look brand new.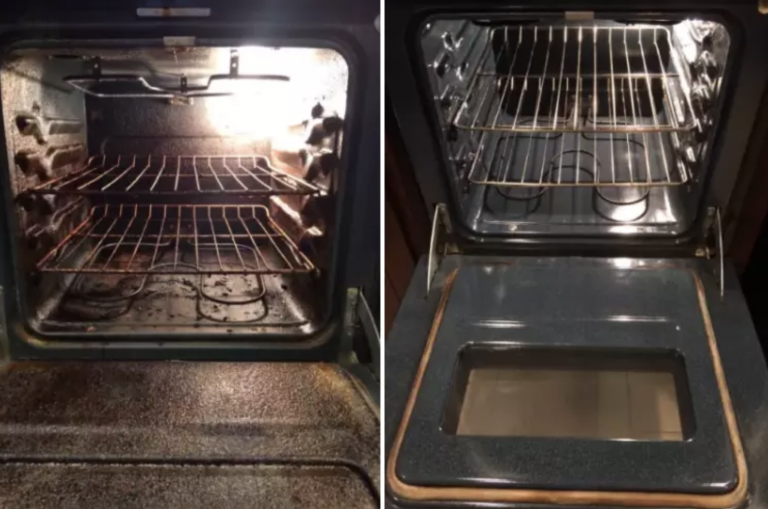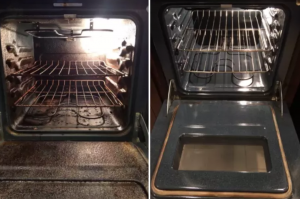 Promising Review: "I'm a little embarrassed to write this review; it's been ~6 years since my last oven cleaning… After seeing the results, I couldn't help but spread the word. Sure, it took some beer, a little John Mayer, and a lot of elbow grease, but I got the job done, thanks to this handy little product. It did require two treatments; however, given the circumstances, this product accomplished quite a feat in just an hour. The attached pictures speak for themselves." – William Fredericks
Get it on Amazon for $5.97 (27% off) 
2. A complete glass cooktop cleaning kit that can make even the grimiest burners sparkle.


Promising Review: "This is an amazing product. It works as described. It shines the stove like a mirror. I highly recommend it for people with ceramic or glass cooktops. Watch videos on youtube on how to clean a ceramic or glass cooktop. I am also going to share my personal images." – Sara A.
Get it on Amazon for $9.69 (39% off) 
3. This garbage disposal cleaner that reaches to the very bottom of your sink pipes.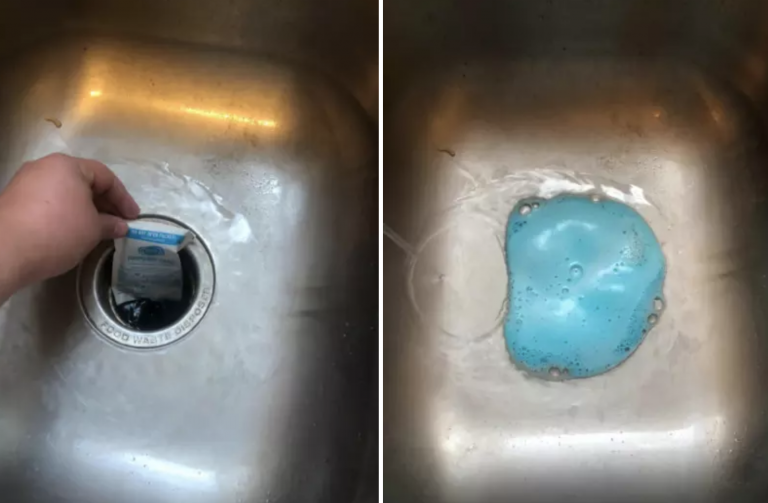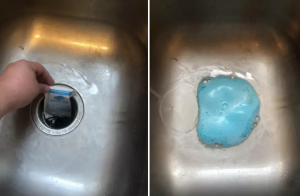 Promising Review: "The only dispose-all cleaner that works. Those little drop in pods that are popular now just put out a lemon-y scent for an hour then vanish. These really foam up and clean your pipes from end to end. I'm not sure if they are the most "eco friendly" but if you really want to get the gunk out of your pipes once a month, this is the product to get." – Amazon Customer
Get a pack on Amazon for $10.15
4. A garbage disposal brush that will help scrub out any tough leftover gunk.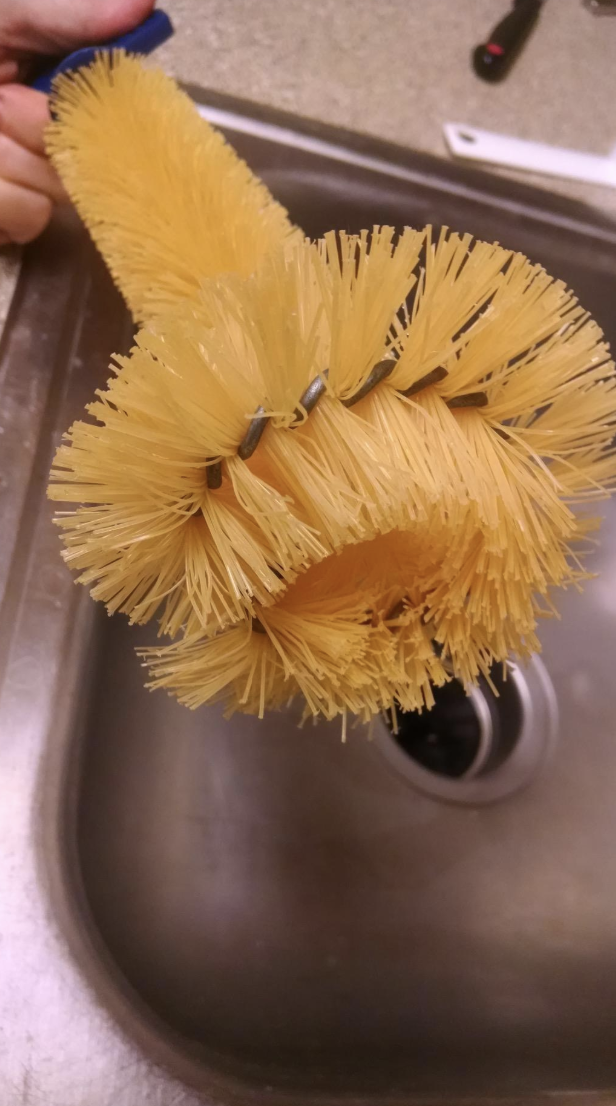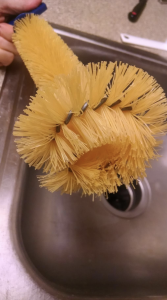 Promising Review: "Mr. Scrappy is amazing! It cleans the stuck on gunk inside the disposal SO good! Move it around vigorously with hot water running into it. Just make sure you cover it & the disposal hole BEFORE you pull it out because all the loose gunk comes out with it. Once it's clean (no longer slings gunk out when pulled out) pour some Pine Sol on it, (I prefer the Lavender) swish it around in the disposal, pull it out & your garbage disposal smell clean & fresh! I highly recommend this product." – Okie Pl
Get it on Amazon for $15.93
5. This spray gel that's made to tackle tough rust stains, no matter how old they are.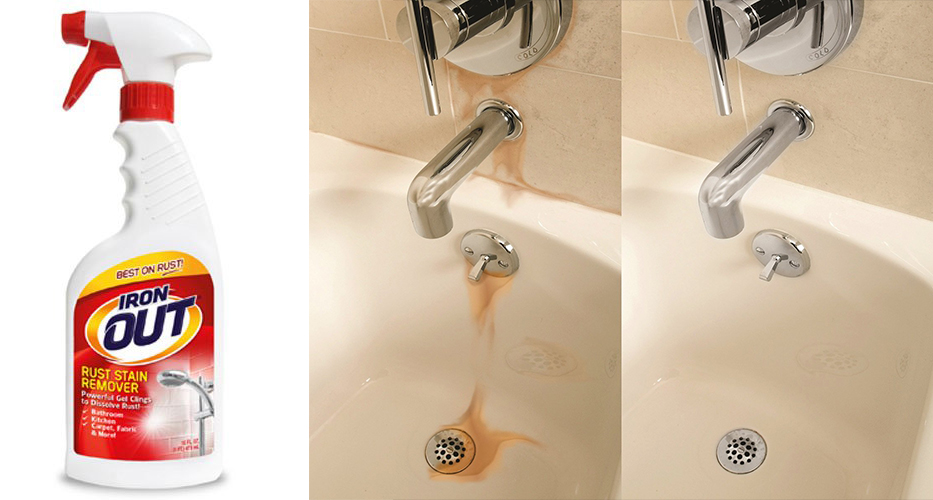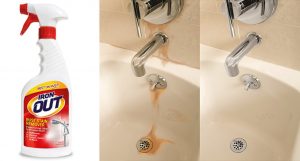 Promising Review: "We have a VERY high iron concentration in our well water at home and it ends up slowly turning our shower, sink and toilet a deep orange color over time. Have tried a ton of products to try to fix this issue but nothing works nearly as well as this product. Smells absolutely terrible but works AMAZING. A few spritzes of this and you can watch the orange dissolve away before your eyes. I use this formula for the sink and inside of the shower and use the powder formula for inside the toilet as that seems to work better there. As stated earlier, the smell is awful and lingers until you rinse everything down so definitely have windows open when using this product." – Samantha
Get it on Amazon for $5.48 (48% off) 
Promising Review: "I used this "miracle" in conjunction with Hoover Power Scrub FH50150 on my neglected 20 years of carpet. I'll let the pictures do the talking." – John Wang
Get it on Amazon for $19.97
7. This all-purpose concentrated cleaner that will breathe life back into your baseboards.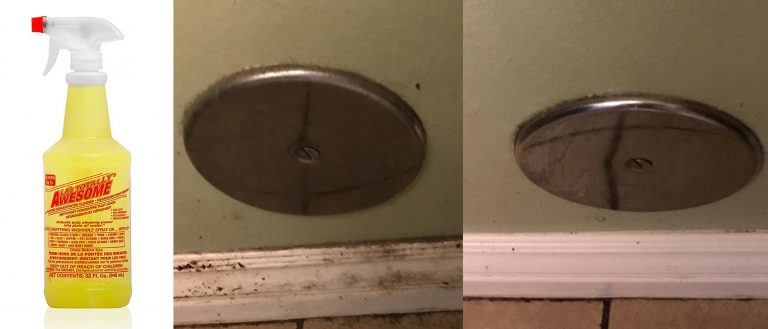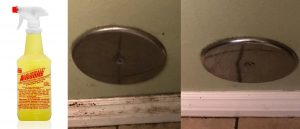 Promising Review: "Thrilled with the results from this product. I had some absolutely filthy walls and baseboards from my 3 animals. Lots of stubborn stuck on dirt food and grease and nothing was getting it out. I did a little research and bought this off a recommendation. It took me just 10 minutes to clean everything. The dirt practically just wiped off with this stuff. I know I sound like an infomercial but I was not paid or compensated in any way by the company." – Jackie
Get it on Amazon for $8.34 (17% off) 
8. A pack of dishwasher cleaning tablets that'll take care of limescale or mineral buildup so your dishes actually have a chance to get cleaned.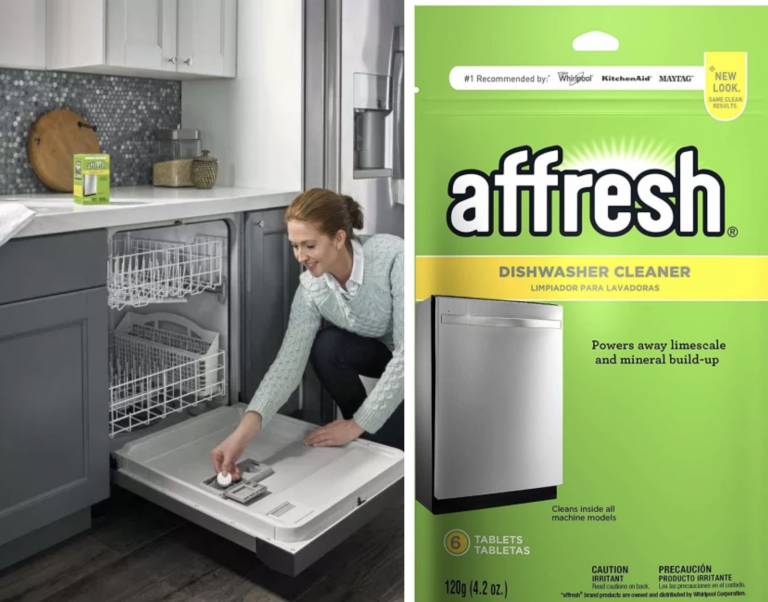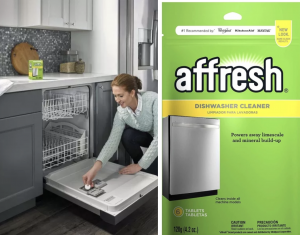 Promising Review: "Works extremely well. We haven't done any cleaning on our dishwasher in 5 years, and the sliding dish trays were tough to pull out or push in, there was detergent build up all over the inside, and there was a milky film on all our cups. I bought Affresh, ran the dishwasher with two tablets while it was empty, and the difference was astounding. There was still some build up and I figured it would require another cycle, so I popped another two tablets in, ran the machine a second time, and now it looks and sounds brand new. No more film on the glasses, no more dirty dishes from clogged sprayers, no more odors, or build up around the door seals. I'm going to be buying Affresh from now on, and hopefully, it will extend the life of my dishwasher." – Martoune
Get it on Amazon for $4.76 (21% off)
9. A disposable Clorox toilet wand that will work miracles where you need them most.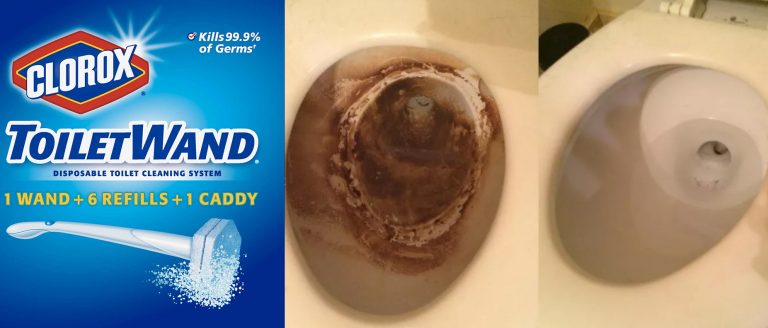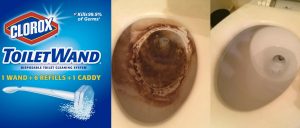 Promising Review: "So, we have a toilet that belongs to the cats. We don't use it, we don't look at it, we like to pretend it does not exist. Even with semi-regular flushing, cat waste is pretty nasty stuff and built up quickly in the bowl. One of these wands cleaned it up in a single session! Before and after pic attached." – Whitney
Get it on Amazon for $7.10 (20% off) 
10. This awe-inspiring rust stain remover that'll give your bathroom an extreme makeover.
Promising Review: "Used it on our tubs, toilets, sinks, and shower. Compared it to the "it works-bathroom" you can get at the dollar tree. It took one bottle of this stuff to achieve the same result as 3 bottles of the it works. I will buy this again hands down. I tired the powder which was good for scrubbing and soaking the tub but the spray was fantastic for the shower and sink. Just sprayed, walk away for a few minutes and wipe/rinse." – Carrie D.
Get it on Amazon for $5.48