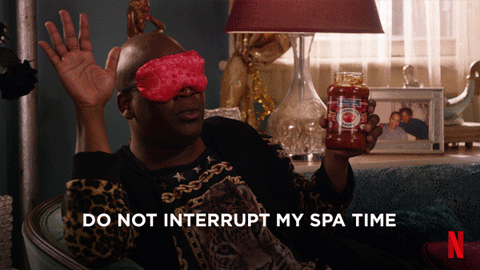 Ahhhh, spa days, we all need one every once in a while, right? It's more than necessary to reset from you know, life. Walking into the spa is like the heavens opening up, with angels handing you glasses of mimosas, telling you to relax and worry about your problems another time. There's no room for sh*tty thoughts when you're in this wonderful sanctuary.
But wait, us normal folk probably don't have the moolah for a fancy a** spa day. Come on, who really does spa days besides The Real Housewives? Those b*tches get to prance around in those cushy spa robes drinking mimosas and enjoying these ridiculous luxuries while we sit on our couches eating a pint of ice cream.
What's the next best thing, then? Your motherf*cking bathroom, yo. Seriously though, not only can you run a hot bath, light a couple candles, and relax but you can do it all from the comfort of your own home! In some ways, that's even better than at relaxing at the spa because you can drink as many glasses of wine without anyone asking if you'd had enough. These products will help turn your humble abode into a relaxing spa worthy enough to tweet about. I tested the following products and I can safely say that I'm now living that spa life 24/7.
These 19 products turn you bathroom into an amazing at home spa:
---
1. Bathtub Caddy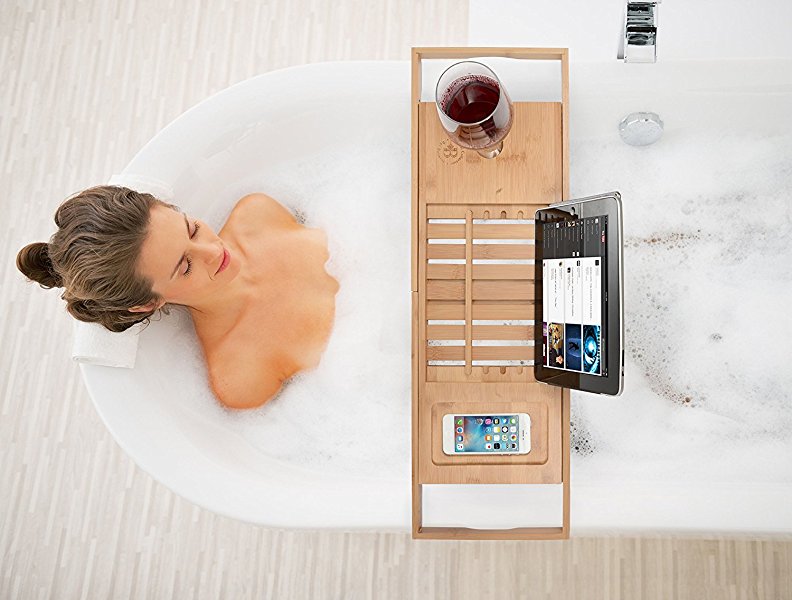 One of the best parts of a hot bath is a glass of wine and a book to read but where do you put all your things? This bathtub caddy comes in handy when you're in the midst of a bubble bath! It has all the nooks and crannies to put your book, iPad, and phone plus a cute wine glass holder so you won't have to reach farther than needed for your favorite glass of Pinot Noir.
The caddy  is made of 100% bamboo, which is amazingly eco-friendly with a beautiful modern design. There's no excuse not to have it around, since it easily adjusts to any bathtub width as well. With everything in reach, there's even more reason to relax in the bath with your handy dandy bathtub caddy.
Get yours here.
2. Spa Robe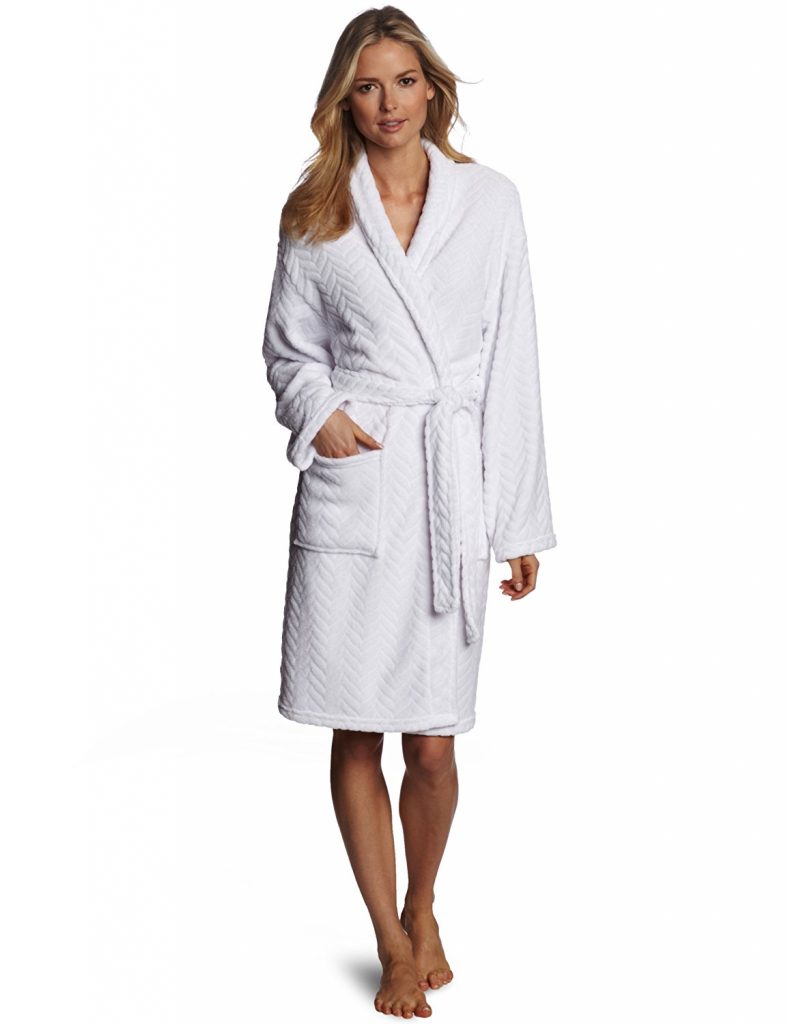 You can't have a relaxing spa day without a spa robe, duh. Enjoying a glass of wine while walking around in a plush robe is the epitome of a good time. Especially in this terrycloth robe. It hits right below the knee so it doesn't drag you down like other floor-length robes.
And those pockets! Pockets are where it's at, of course. They'll come in handy when you're looking for a place to stash your phone and knick knacks. The herringbone design of this robe bring a modern feel to it and is just as fancy as any robe you can find at a day spa, without the crazy price tag.
Get yours here.
3. Earth & Sea Spa Essentials Bath Set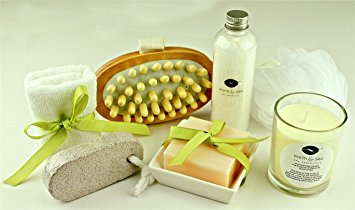 This bath set has everything you'll need for spa day. The set comes with a soy wax candle, cotton bath towel, pumice stone, wooden massager brush, loofah, exfoliating sponge, aromatherapy bath salts, and soap. The salts, soap, and candles include a variety of essential oils (lotus, quince, orange flower, Moroccan rose, apricot, jasmine, amber, and french lavender), which are calming and refreshing and help sooth tension and stress.
The kit is uses natural resources and is environmentally friendly, so you can feel good while pampering yourself. You deserve the best and you know it, so why not treat yourself to this set and start relaxing ASAP?
Get yours here.
4. Bath Bombs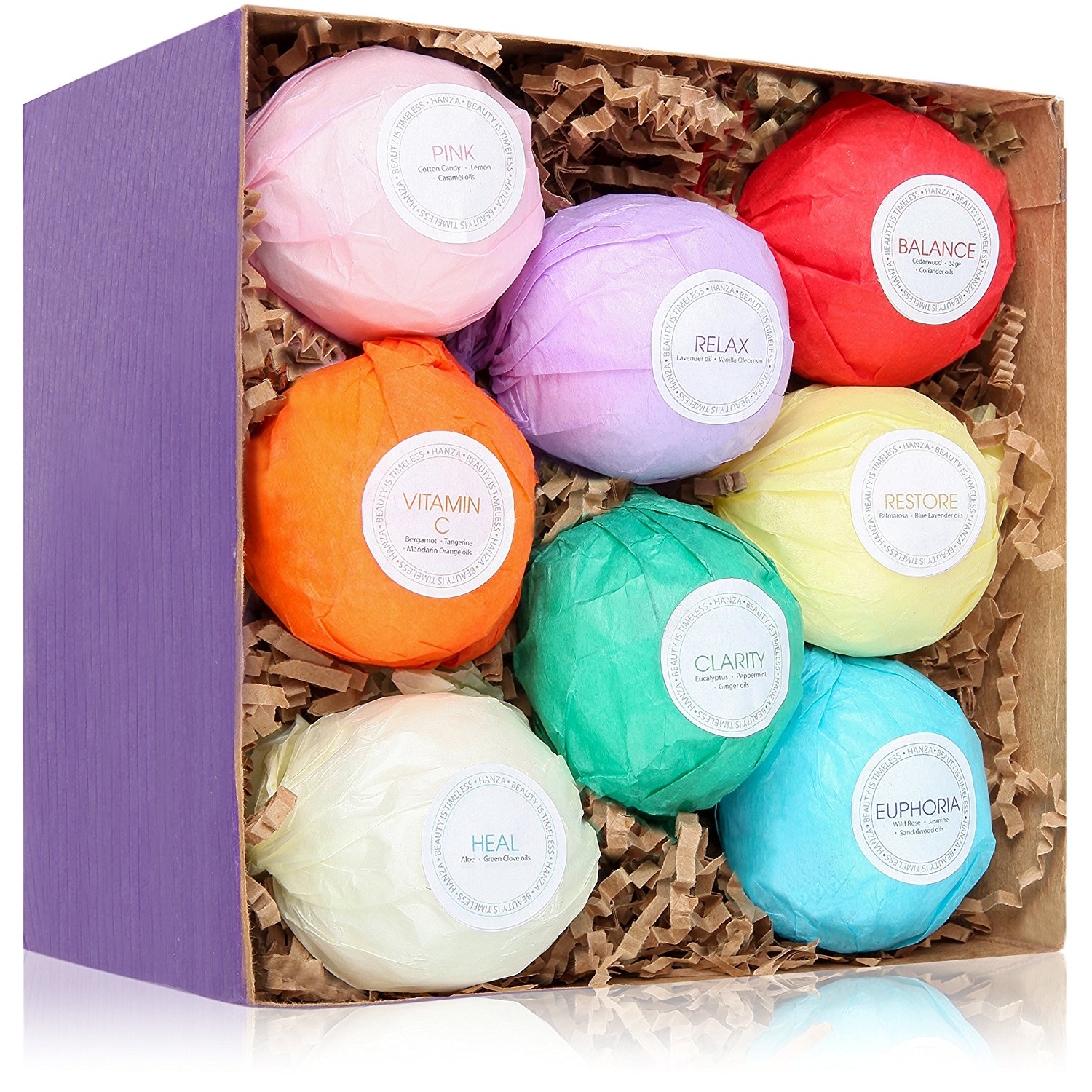 We've all seen those videos of fabulous influencers with their bath bombs, right? We revel at the bombs as they fizzle in  a hot bath and turn an otherwise boring hot bath into a fun, colorful time. Well, you can be that fabulous as well with this bath bomb set.
The set of eight comes in different scents (there's a card included that explains each bath bomb further) which is fun for whatever mood you're in at the time. These are made in the U.S., organic, vegan, and use only natural dyes to achieve their gorgeous colors. The coconut oils and natural clay that accompany the essential oils help ease your mind and body.
Get yours here.
5. Eucalyptus Shower Mist Spray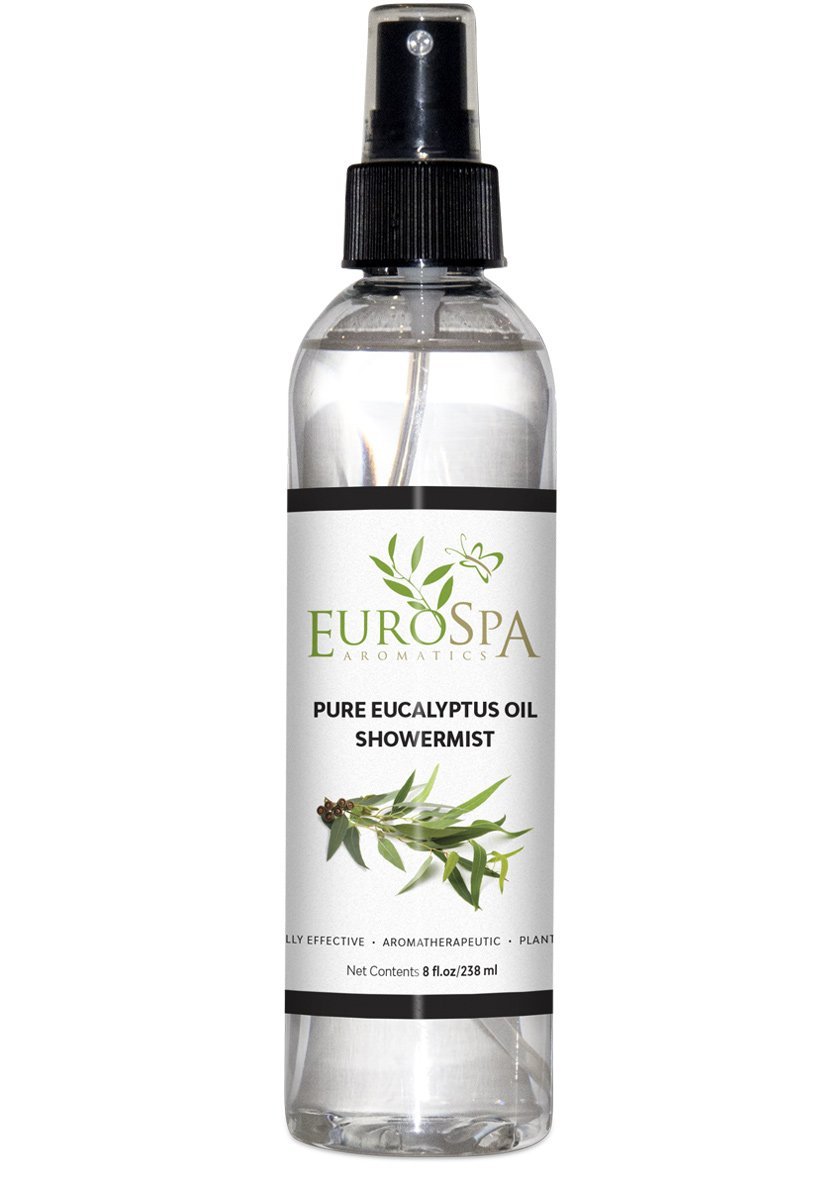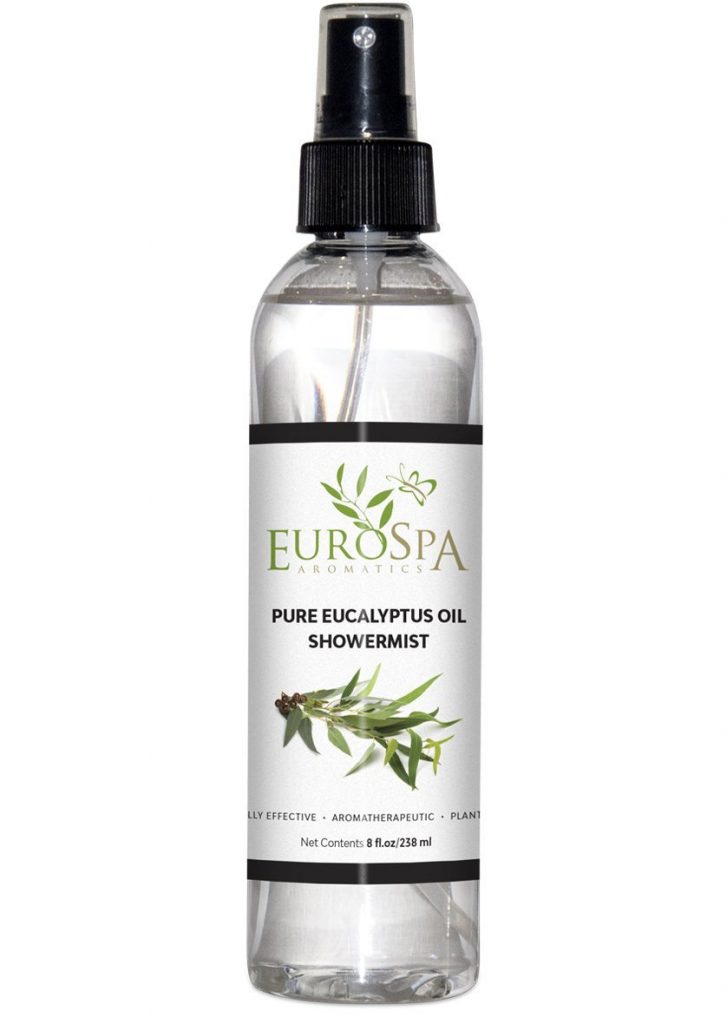 Darlings with allergies and showers, rejoice! Those of us that don't have a bathtub need not worry, because you can still treat yourself to spa-worthy items, like this eucalyptus shower mist spray. It's the perfect companion for those of us that are unfortunately allergy-stricken. After one spray in the shower, the eucalyptus works with the the steam to help clear sinuses and sooth your stress-ridden body.
There isn't anything more relaxing than the smell of eucalyptus. No wonder they always have eucalyptus at all of the fancy spots. You can turn your shower into your very own steam room, while helping ease sore muscles. One 8 ounce bottle is full of over 1,500 sprays, so it's true that a little goes a long way with this baby!
Get yours here.
6. Matari Bathroom Slippers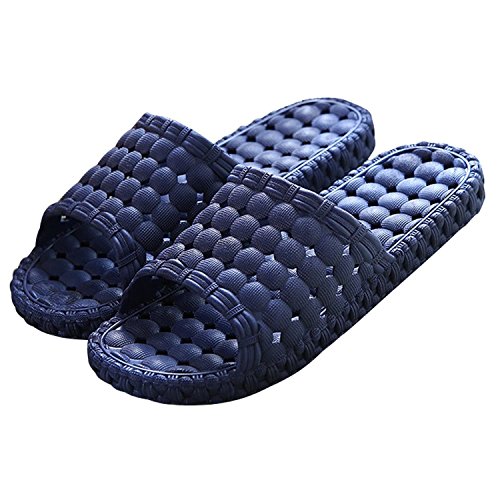 Your precious tired feet have had a long day and once you step out of the bath, you should keep pampering them! These adorable sandals are lightweight and waterproof. Not only can you cushion your feet after soaking them in a bath but you can take these bad boys to the beach, gym, and anywhere else you need to go.
These sandals come in an assortment of colors, so you can get multiple pairs and pick whichever ones you'd like to wear, depending on your mood! The foam cushion will make it feel like you're walking on air, which is well deserved after a long, hard day.
Get these here.
7. Terry Cloth Headband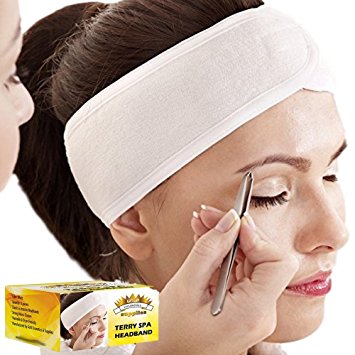 Bath towels won't cut it when you're trying to put your hair up while trying to relax. You want to be able to move around a bit while relaxing and the bulkiness of a bath towel wrapped around your head won't allow it. That's when these handy terry cloth headbands come in.
This three pack is made of 100% durable, heavy-duty terry cloth. The ends have velcro on them to easily wrap around any head size, so you don't have to mess around with it and can get to relaxation quickly. All of the headbands are reusable and washable, too!
Get these here.
8. Spa Bath Pillow Mat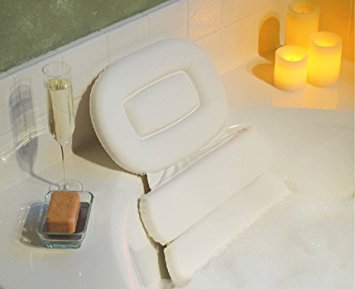 Okay, so bathtubs are pretty much the best thing ever but how do we step up the relaxation game in them? With these pretty baby. These spa pillow bath mat will up the ante while you're chilling in your sweet bubble bath. The three panels and suction cups make it easy to stay put while you hang out and do your thing in the tub.
It's durable and waterproof, so it's easy cleanup after you've drained the tub. The material is mildew free as well, making it less worrisome each time you use it. Just clean with soapy water and let it air dry, so you can enjoy for the next time!
Get yours here.
9. Detangling Wet Brush

The detangling wet hair brush is perfect for all hair types. After you've washed your hair of shampoo and conditioner, you can easily use this comb to detangle with its easy and ergonomic design. Its size is easily portable and the material helps massage hair follicles on the scalp, leaving you with an enjoyable feeling
The brush also helps with the growth hair by massaging the hair follicles and helps prevent breakage and hairless. It also comes in a variety of different colors, to match your style.
Get yours here.
10. Eye Gel Mask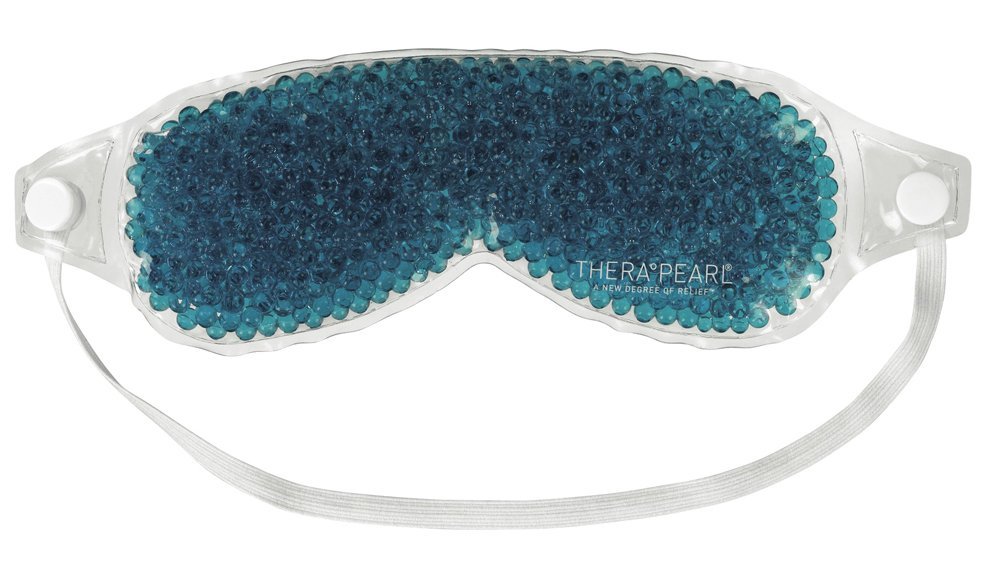 Rest those tired eyes with this eye gel mask! It's best leave this mask in the freezer, so it can be ready to go whenever you're ready for some spa time. When you take it out and use it, the soothing gel helps puffy eyes cool down and can also help those prone to allergy season. The itchiness from allergies is easily alleviated with this mask while you sit and relax.
Though it needs to be left in the freezer for the best use, you also have the option of heating it up in the microwave for about 15 seconds, for a warming effect. Either way, this eye mask has got your pupils covered in either temperature, for up to 20 minutes.
Get yours here.
11. Foot Pedicure Spa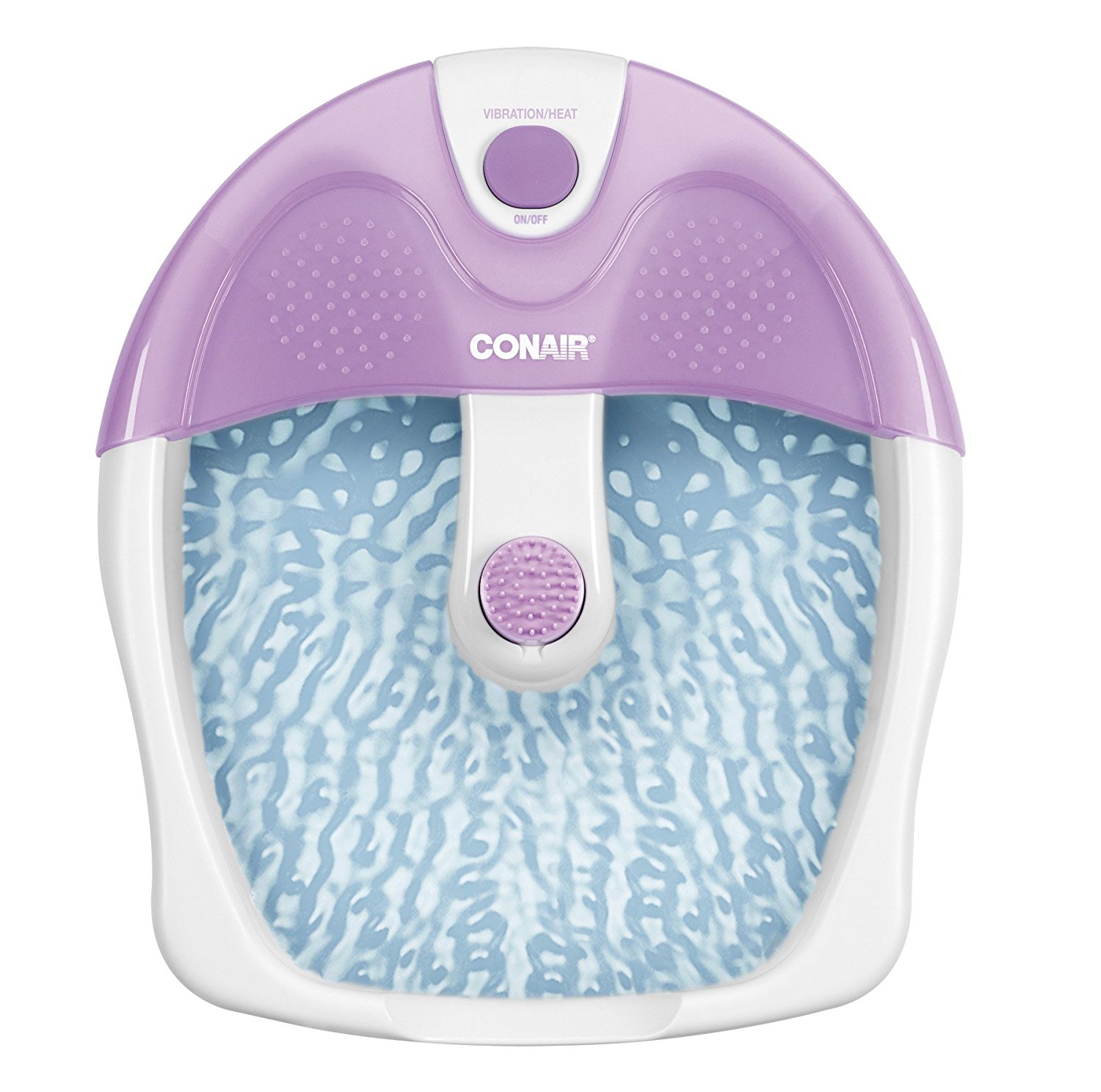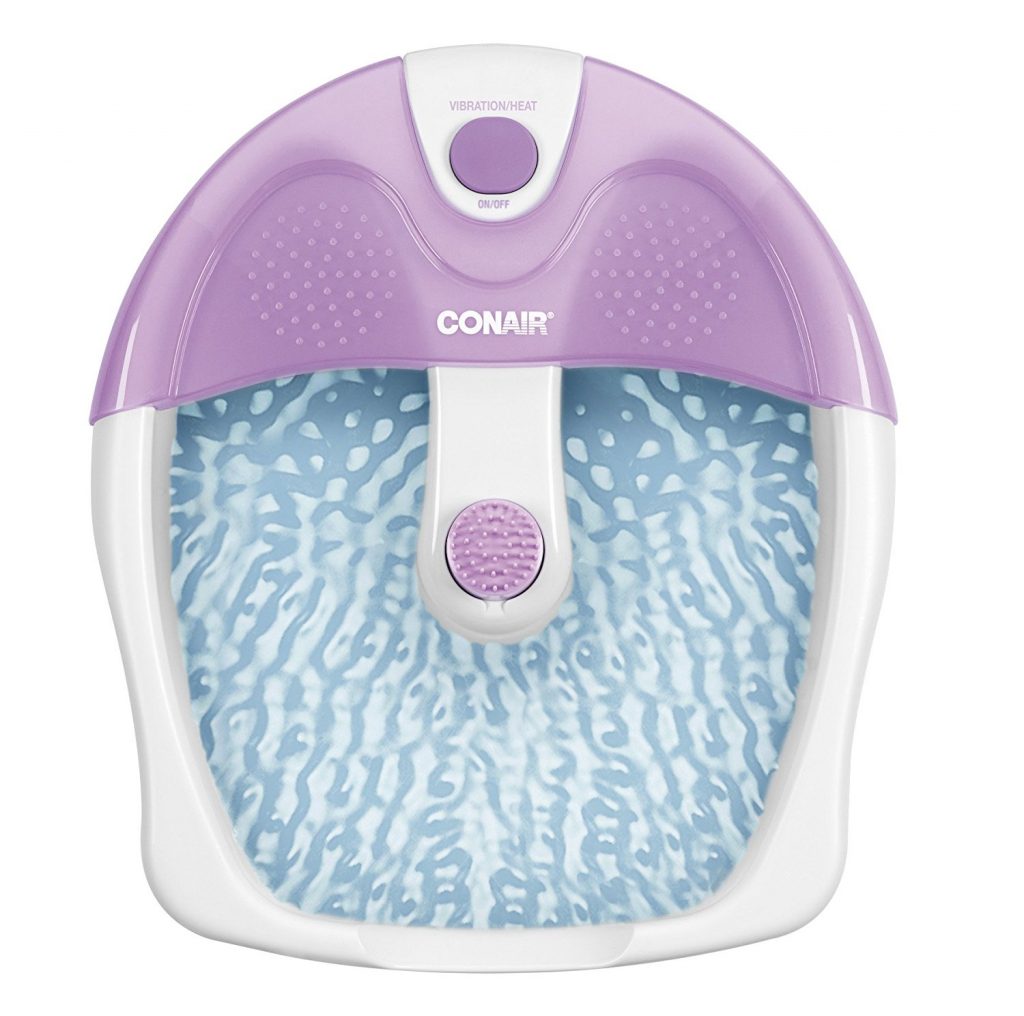 After you've had a long day, especially if you've been running around from errand to errand, you need to give your little piggies a rest! In comes the wonderful pedicure spa to the rescue! It's like being at the nail salon without all the chatter and small talk you have to deal with.
So, you get to take care of your feet in the comfort of your own home and drink as much wine without being judged. The vibrations and massager functions make you feel like you're at the spa, too!
Get yours here.
12. Suction Cup Wine Holder

Ahhhh, the lush in me rejoices at this amazing handy dandy invention. Are you f*cking kidding me with this thing? Why didn't I think of this?! A wine holder for the shower? Abso-f*cking-lutely. Some times, you don't feel like finishing that glass of red before jumping in the shower and it sucks having to leave it out there.
Well, you don't have to worry about that anymore. The heavy-duty suction keeps your precious wine glass within reach all while you shower away the grime from your long day.
Get yours here.
13. Portable Air Spa Bath Tub Mat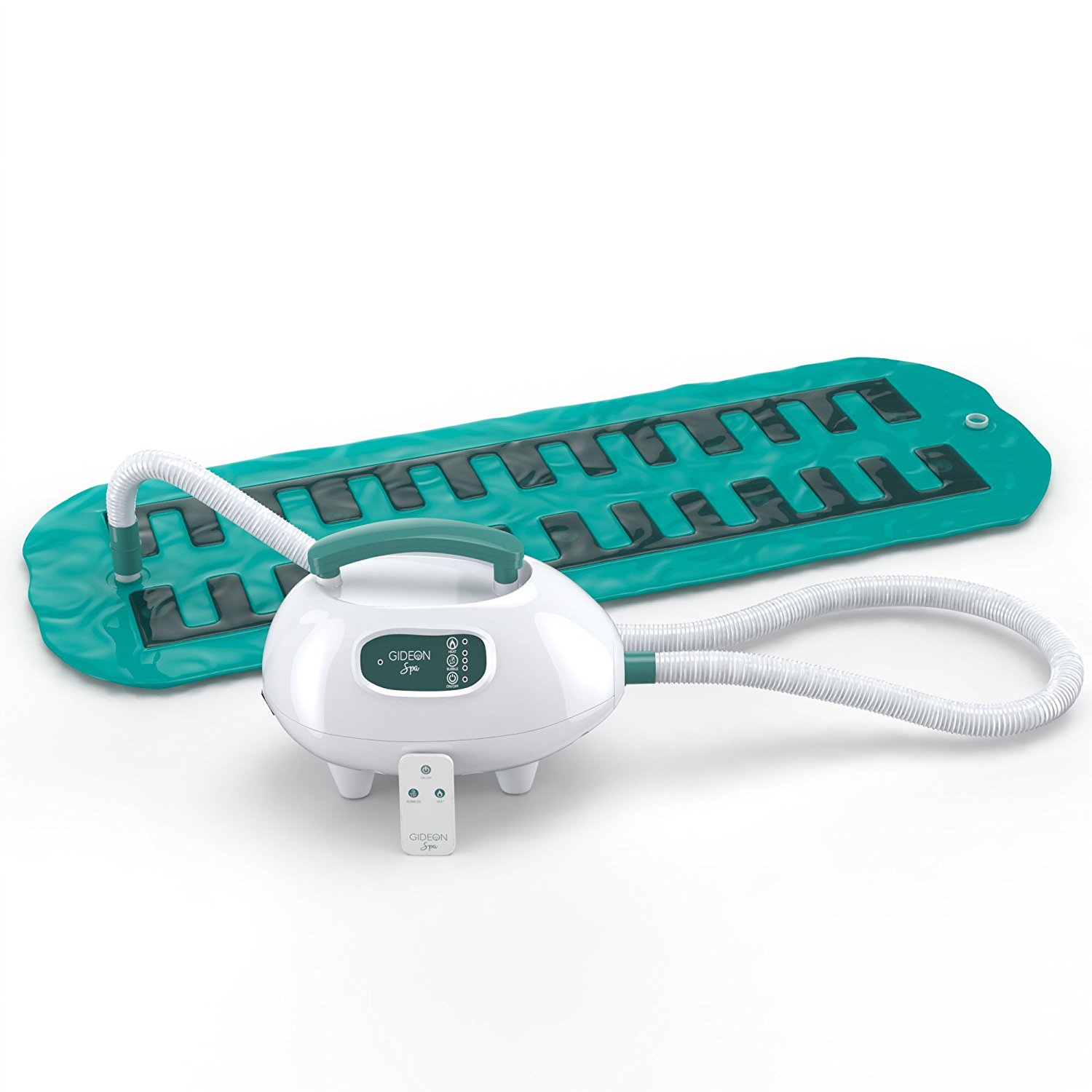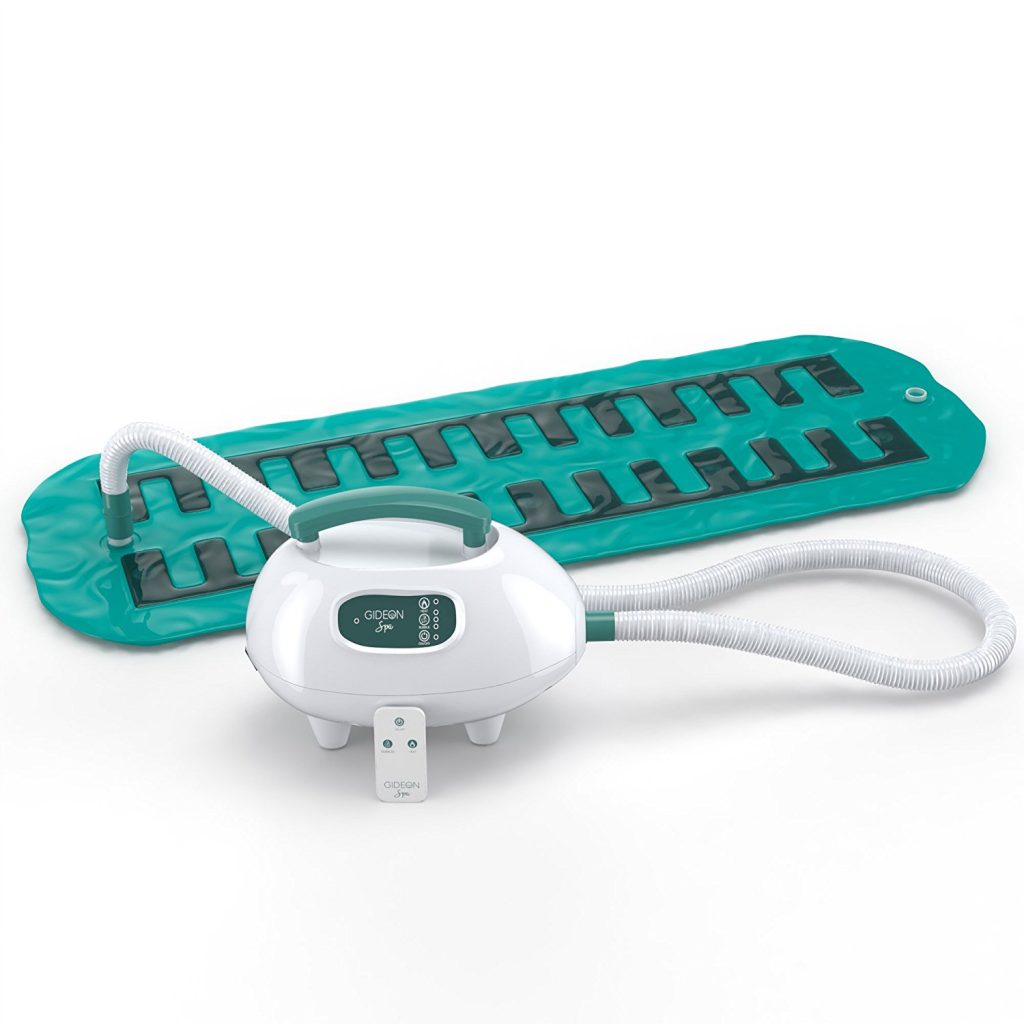 Can't get to a hot tub? Don't worry, this portable air spa bath mat brings the magic of hot tubs and jacuzzis right to you. It can be easily put into any size tub and the remote right outside of it. The user friendly design helps you control whatever speed you'd like, too.
Not only does it have multiple speeds but it also has a heating component, so you don't have to worry about keeping the hot water frequent throughout your bath. So, you get to control your spa-like hot tub as easily as you can change the channel on your television remote? Sign me up!
Get yours here.
14. Epsom Salt Lavender Soak

Epsom salt has been an age-old secret since the beginning of time but with the addition of lavender in it, the soak has upped the ante in the relaxation game. Epsom salt is used for sore muscles and helps relieve inflammation as well as decrease the uncomfortable aches of bronchial asthma as headaches.
The addition of lavender in this soak helps to relax and destress. Along with the soothing aromatherapy of lavender, the it also helps with blood circulation and detoxifying the body, for a more youthful look.
Get yours here.
15. Spin Spa Brush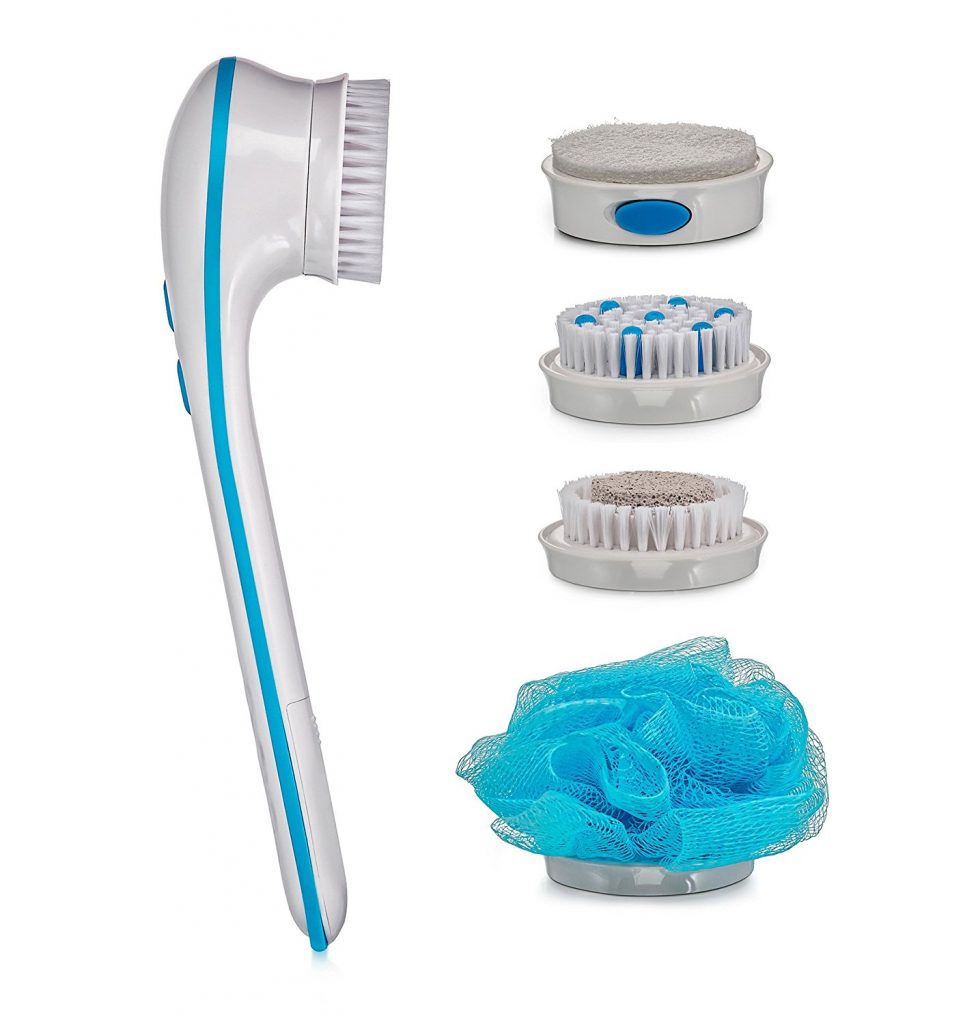 The spin spa brush is what dreams are made of! With five different attachments, you can use it for whatever needs you have while in the shower or bath. The attachments include: microderm, massage, brush, pumice, and cleansing heads and only requires 3AA batteries.
The long handle makes it easy to reach those hard to reach spots on your back or lower legs. There's a compartment for soap, so you can use your favorite body wash with it while you scrub up. It'll instantly sooth tired and achy muscles, which is always a plus!
Get yours here.
16. Exfoliating Spa Sponge Pads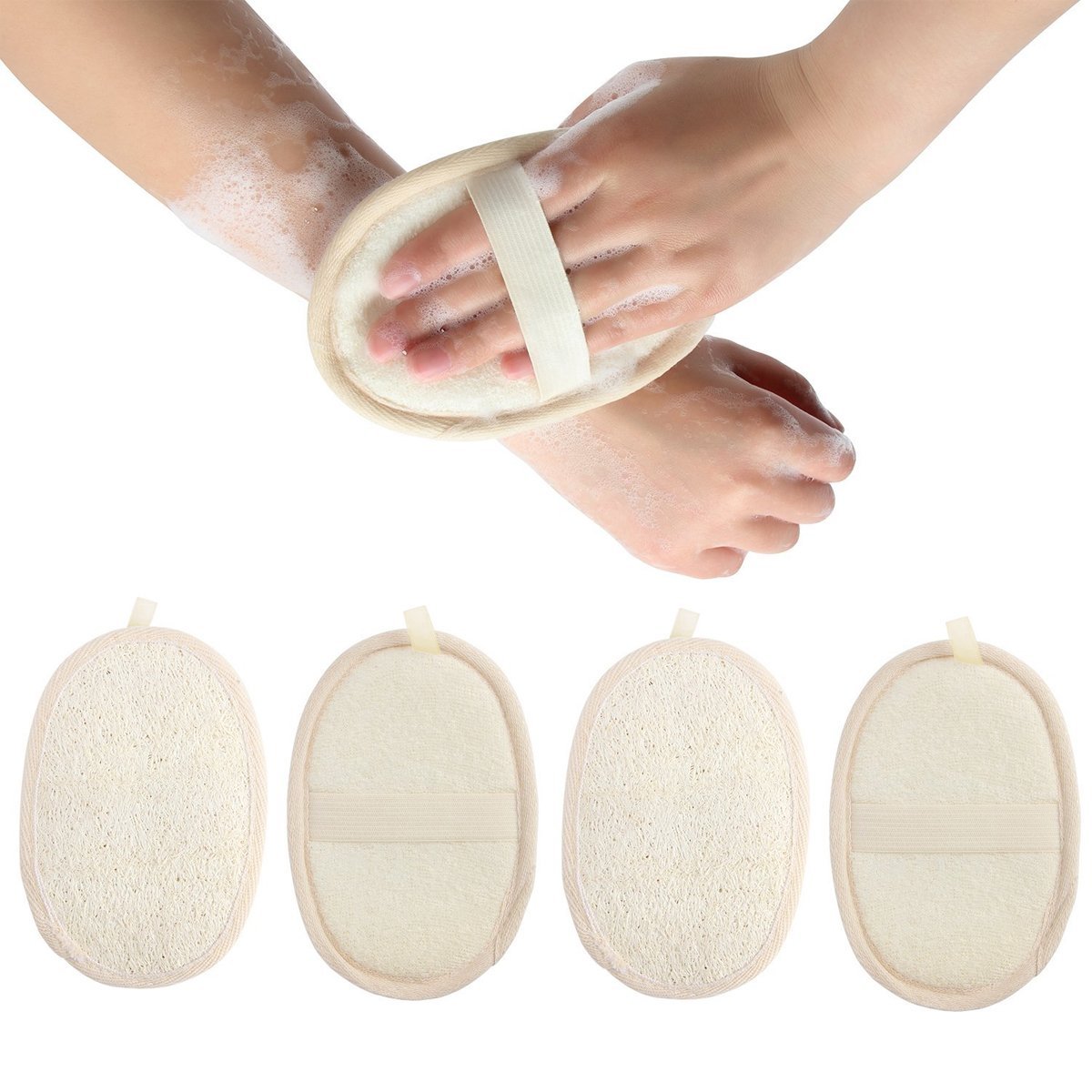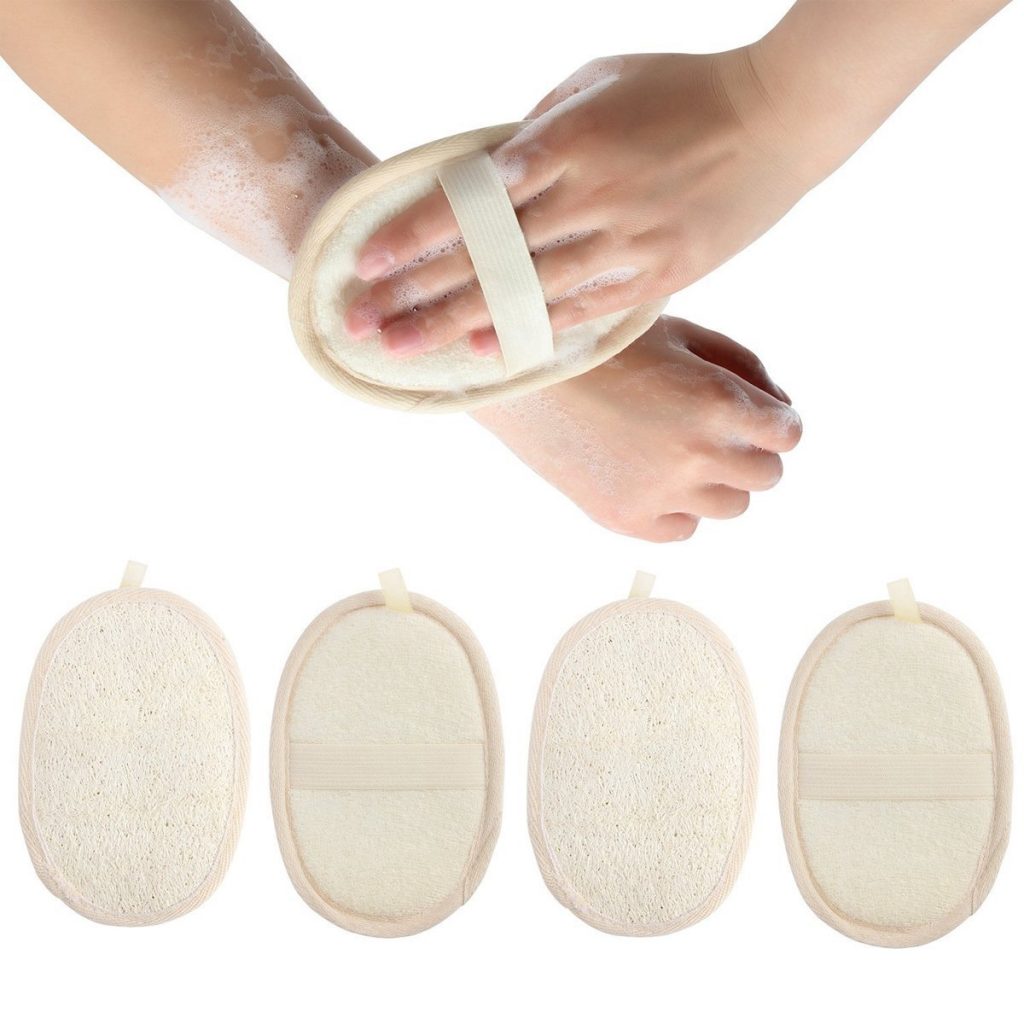 Exfoliation is a major component of keeping healthy, glowing skin. This four pack of exfoliating loofah pads is easy to use and naturally safe for the body. You can use with any of your favorite body washes or scrubs in order to get the full effect of the pads.
All you have to do is fully wet the exfoliating pads before using in the shower and let air dry after use. The four pack are hypoallergenic and non-toxic.
Get yours here.
17. 3-in-1 Deep Face Cleanser Brush Massager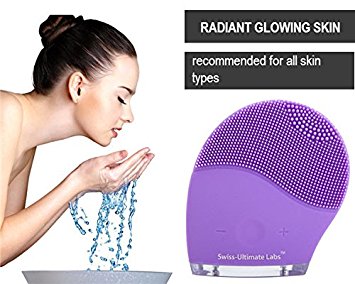 You've gotta take care of that money maker of a face, too! This 3-in-1 deep face cleanser massager helps you out in that department! This deep cleansing brush massages in 14 different settings and modes in order to keep you looking your best. It renews your skin's elasticity, shrinks pores, and reduces eye puffiness all while helping cleanse your skin from the grime of a full day.
The waterproof massager can be left on the side of the sink or in the shower for easier use. It also doesn't require any batteries but has a USB charger that is so user-friendly and can also be switched out to charge even your own laptop or cell phone! Talk about multipurpose!
Get yours here.
18. Flowers and Salts Bath Soak Set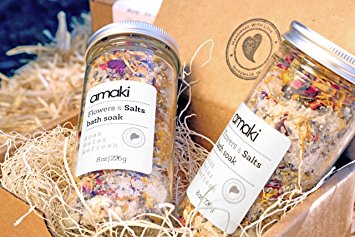 The power of flowers and salt soaks have combined to make a wonderful bath soak. A mix of epson and dead sea salts are used in the soak in order to help relieve sore muscles, sores, and cuts while you relax. Dead sea salt helps slow down the aging process and keeps skin youthful while epsom salt helps with inflamed muscles.
The lavender and calendula relieves skin disorders like eczema and rosacea, while helping reduce spider veins. Lavender is soothing and helps destress as well.
Get yours here.
19. Anti-Cellulite Body Wash Sponge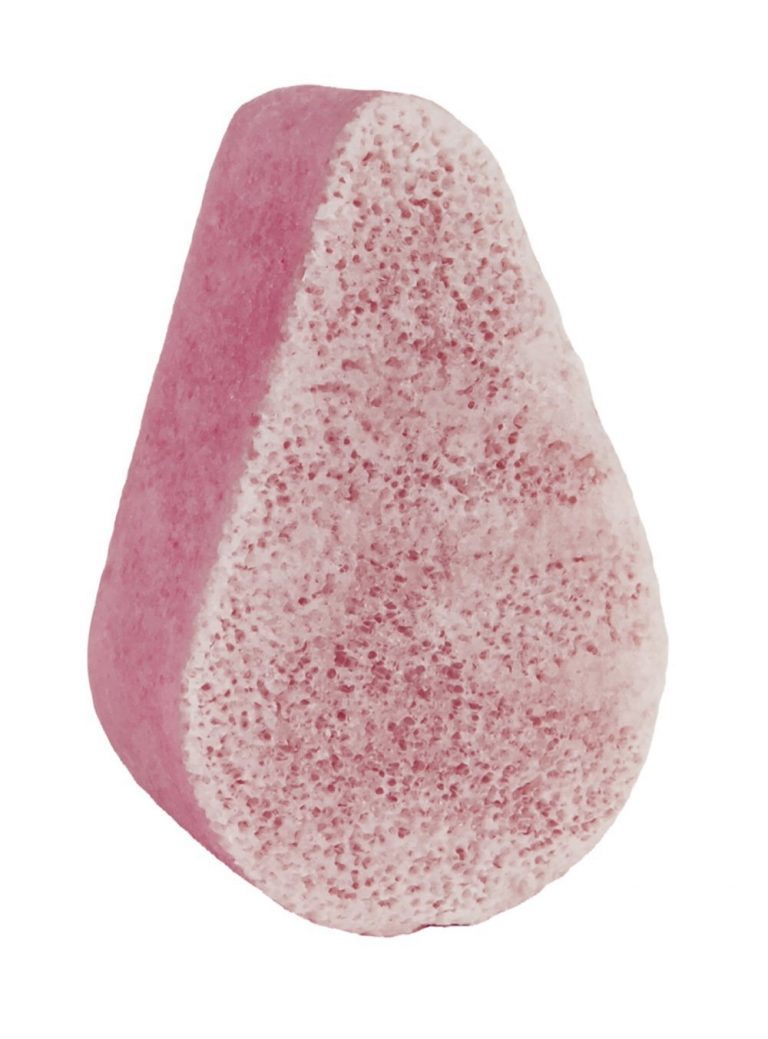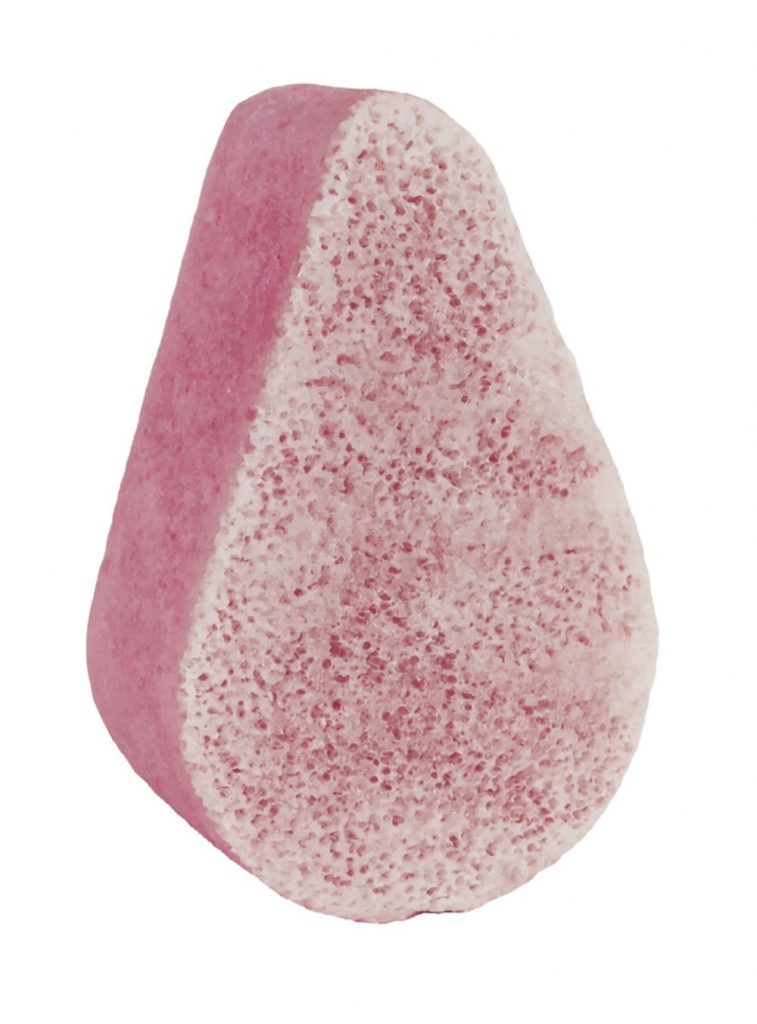 Cellulite is SO real and we've got to deal with it the older we get but this wonderful miracle has helped us out down the line. This anti-cellulite body wash sponge is filled with lotus extract and caffeine, that can help reduce the look of cellulite. The grapefruit and pink pepper scent will refreshingly fill your shower and make you forget about the stresses you dealt with earlier in the day.
Get yours here.