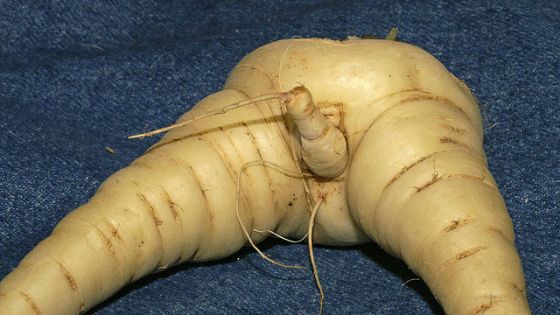 There are a lot of wild fettishes out there. Seriously, some are insane. There's omarashi, people that like to bang Nazis, and other things you couldn't imagine.
One you maybe haven't heard of? Figging. To make it short and sweet, figging is when you put a ginger in your butt hole or vagina in a sexual manner. It's basically peeled ginger root in the shape of a butt plug. People either love it or claim it is incredibly painful. Regardless, it sounds weird AF. LIKE, IT BURNS WHEN YOU EAT IT, WHY SHOVE IT IN YOUR HOO HAA?!
But people are seriously into it. Many in a dom/sub type relationship use figging as a type of punishment, while others solely use it for pleasure. You're totally curious now, right? I guess go for it? But, tell us everything, because we are WAY too scared to try it ourselves. Just take the advice of the following 19 people that have given it a whirl, and don't lose that think in your hole, 'cause that would really suck.
Here is what the figging fetish is like from 19 people that are into it:
1.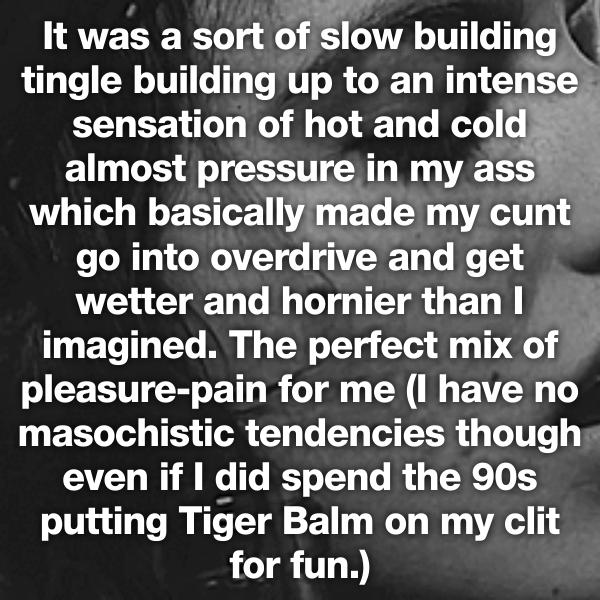 2.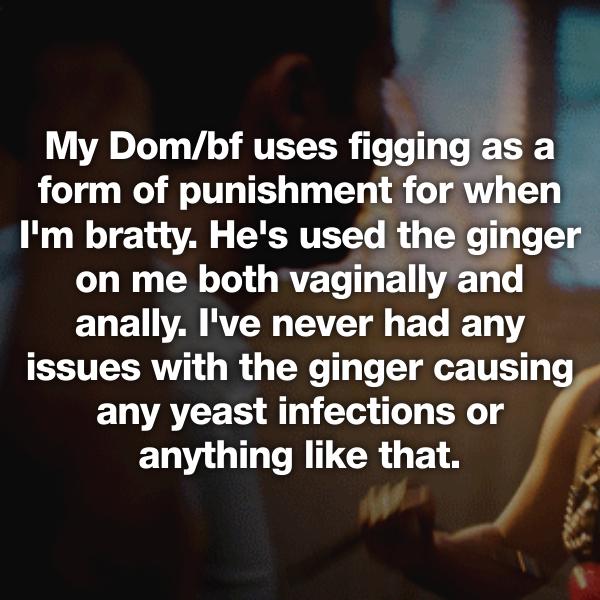 3.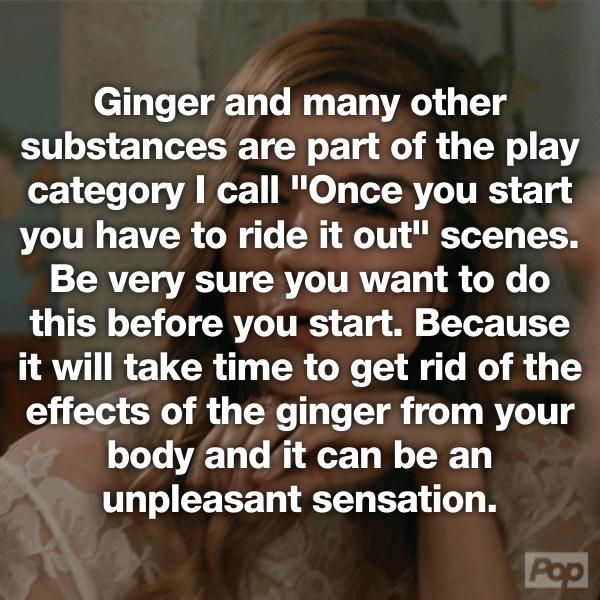 4.