A woman named Meagan Kennard put a guy on blast after he spent 24 hours or so sending her harassing DMs via Snapchat. The two had matched on Bumble at some point, but never met up.

Kennard has said that in their early messages, Brian had made her uncomfortable, so she didn't want to meet him, according to the Daily Mail. She screenshot his abuse and posted it to Facebook, writing, "Brian is throwing a temper tantrum because I turned him down months ago and now he's trying to hurt my feelings aww."
In his messages, Brian basically tries to tell Kennard how great he is, that he's dating women way hotter than her, that he lives in a great apartment, and that he drives a nice car. You know, very normal things to insist are true over and over.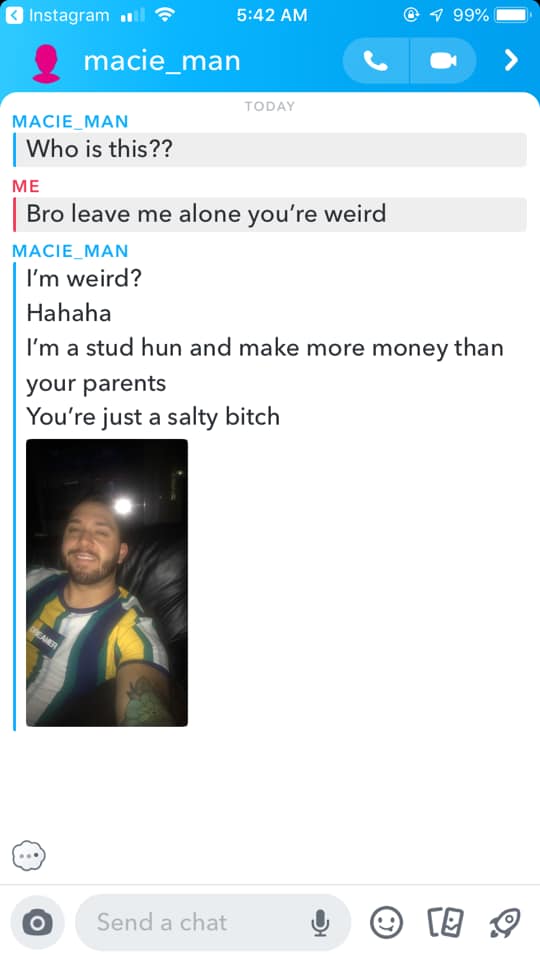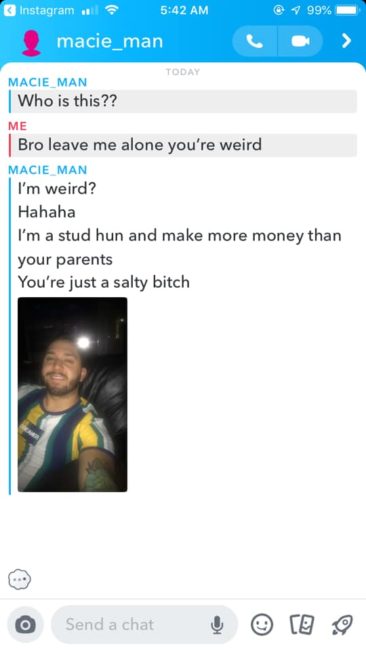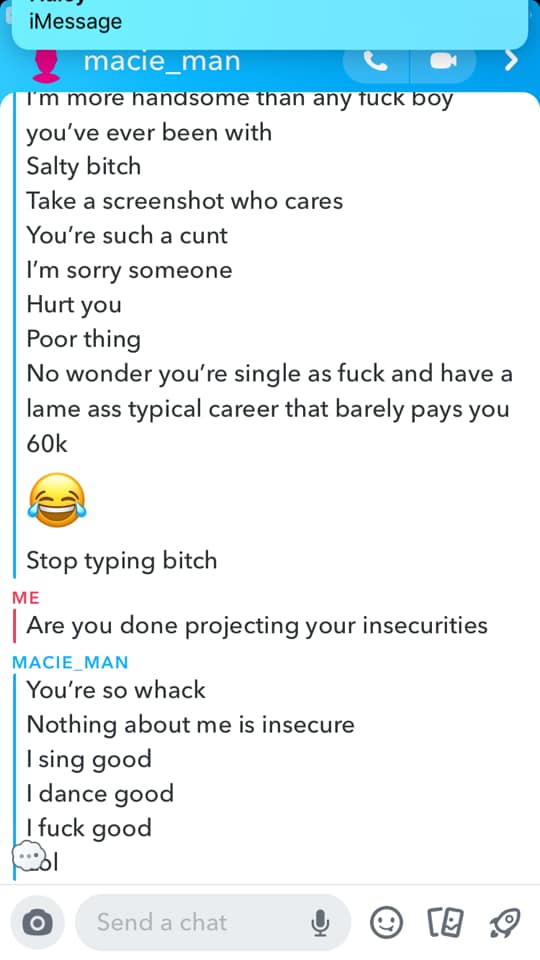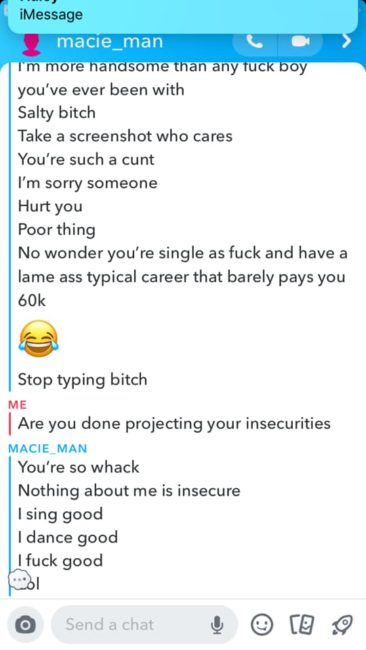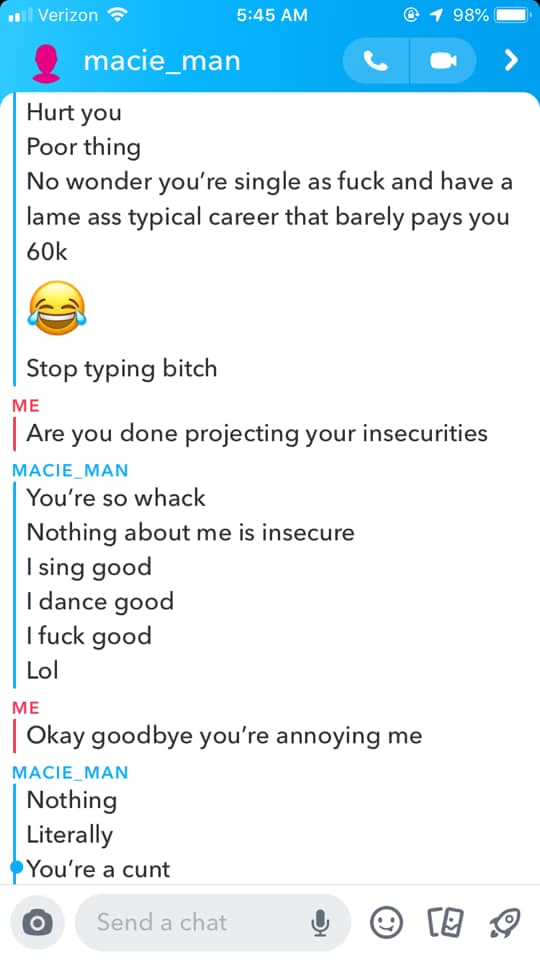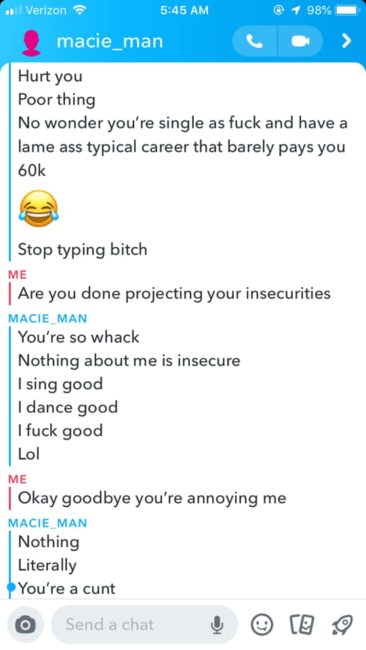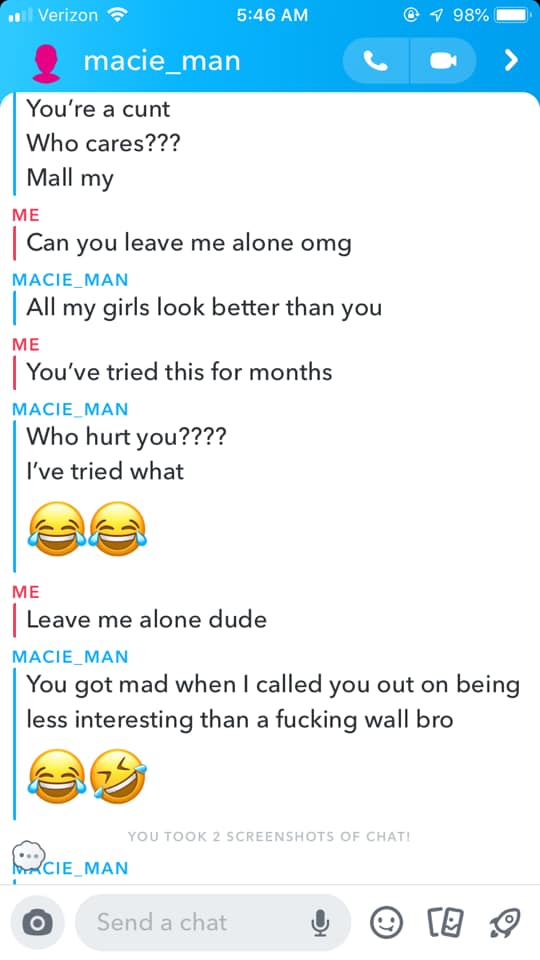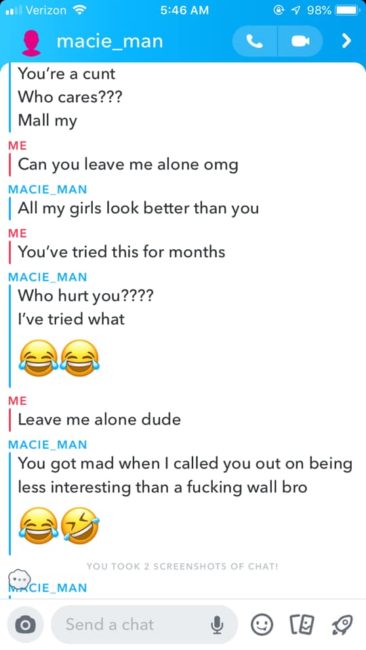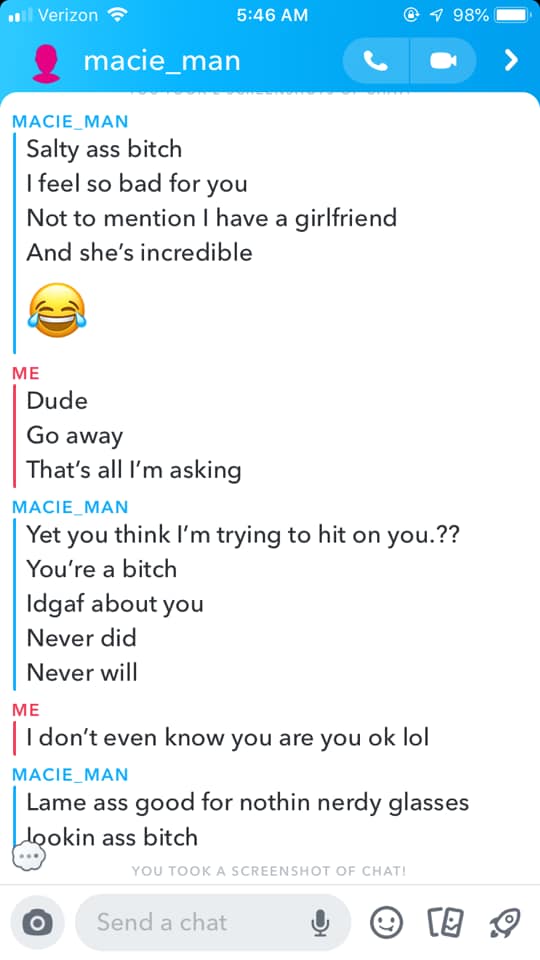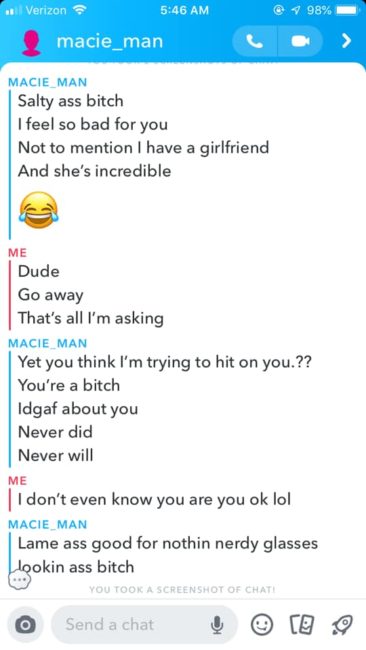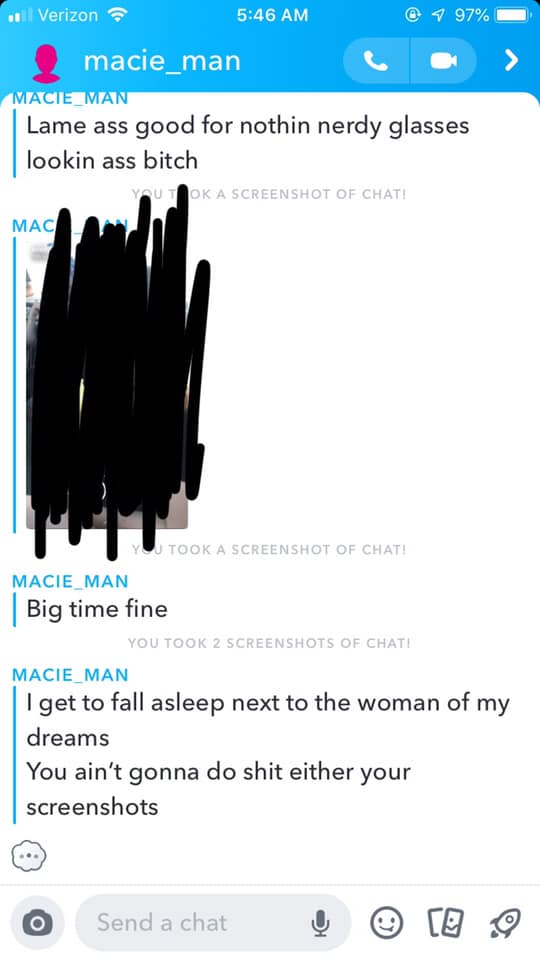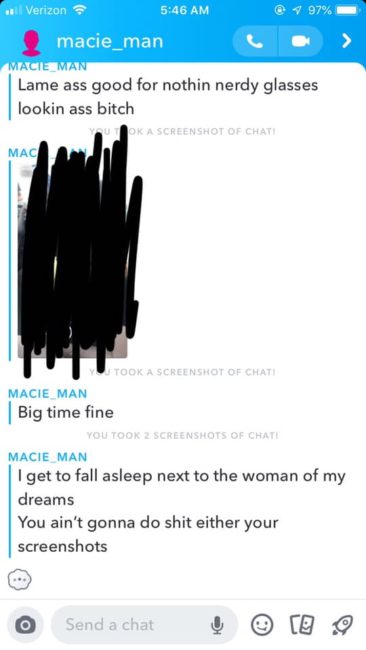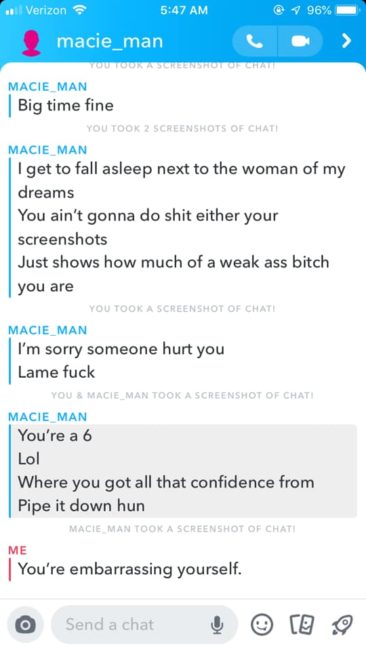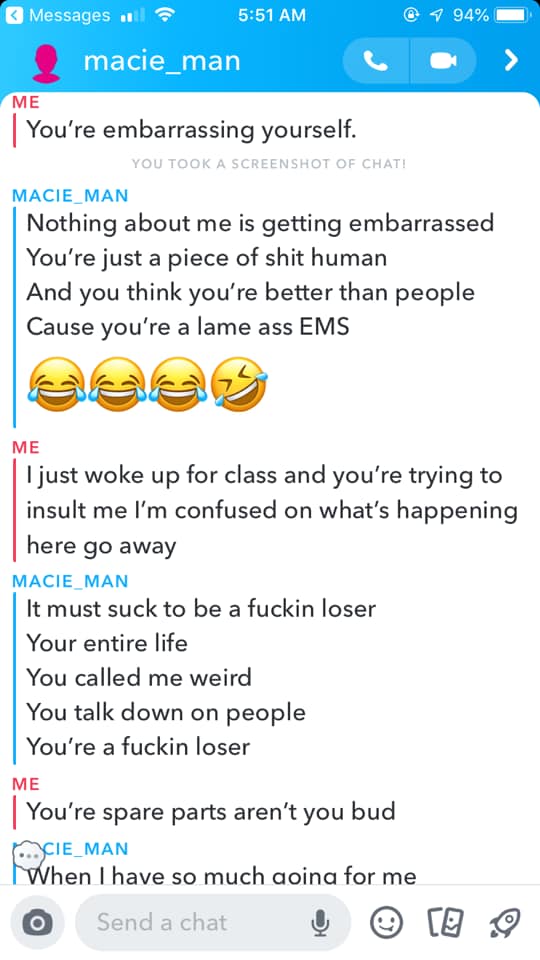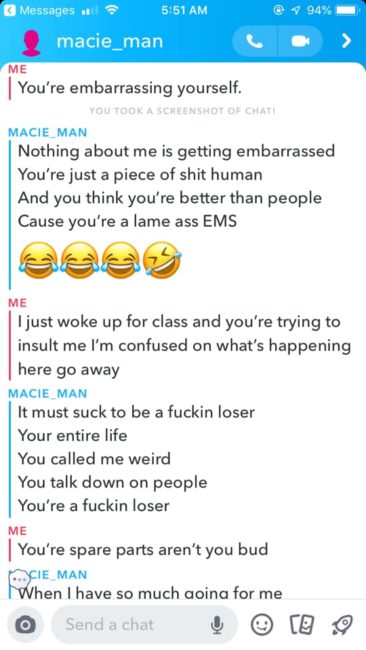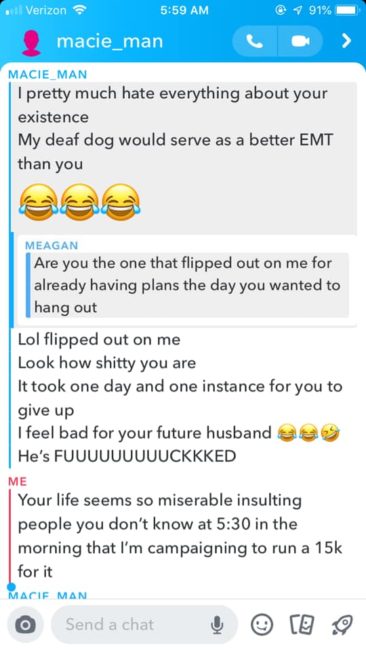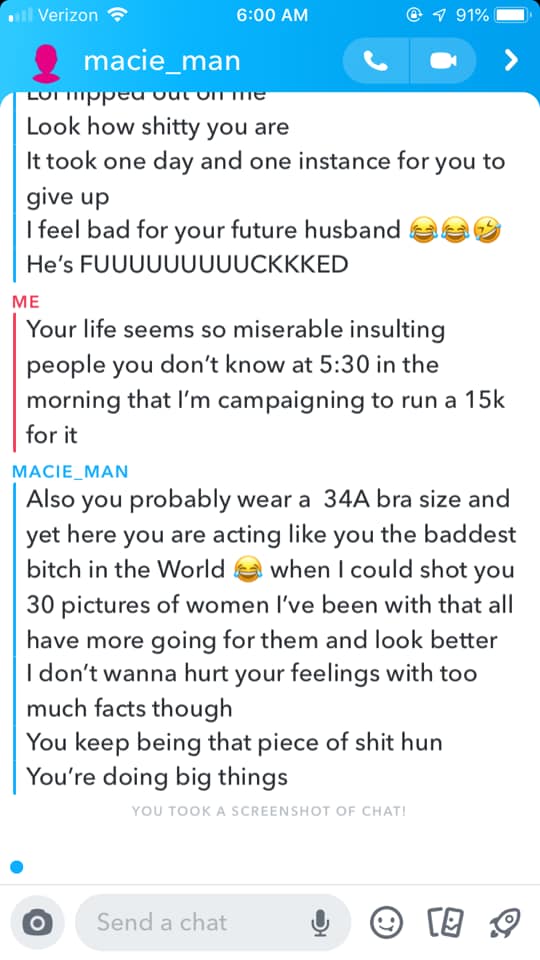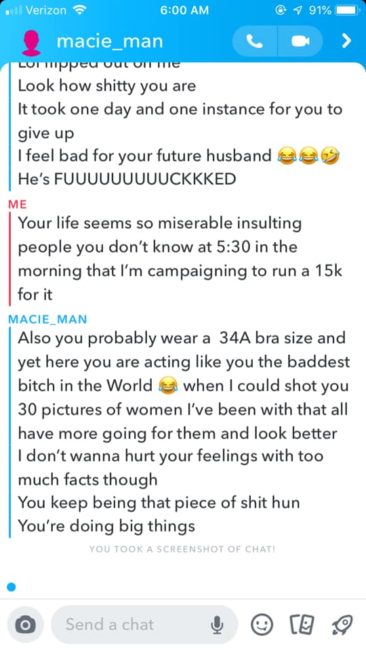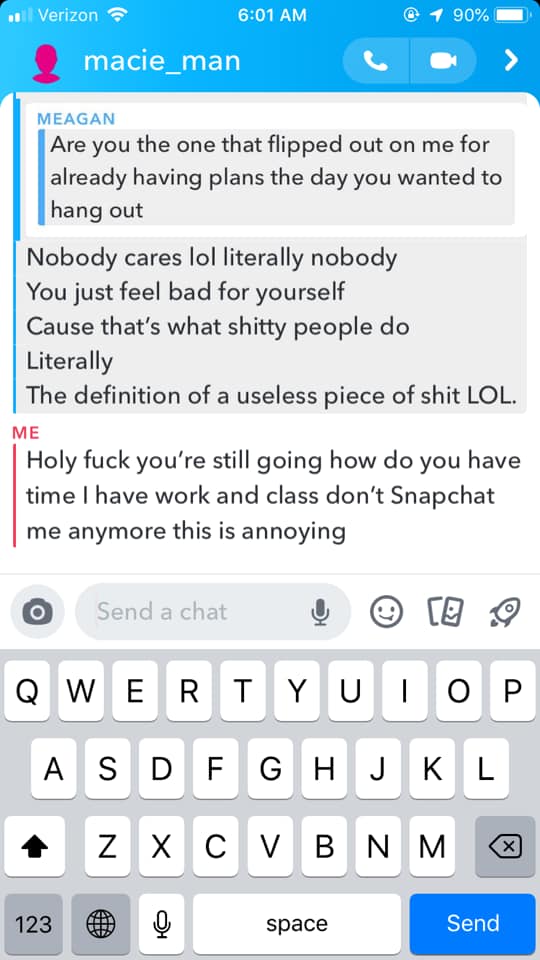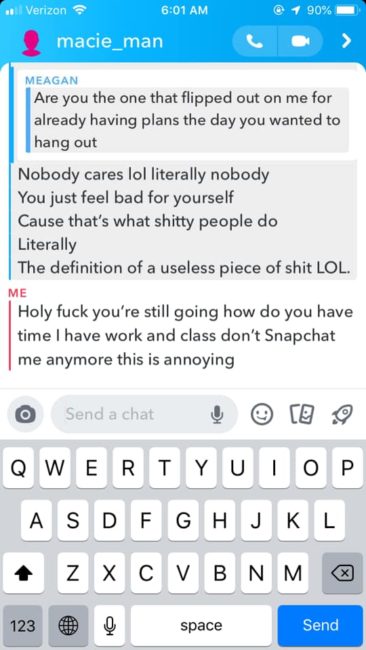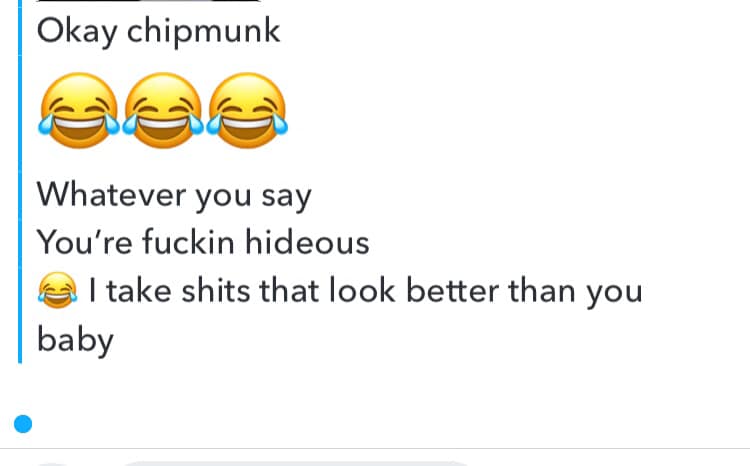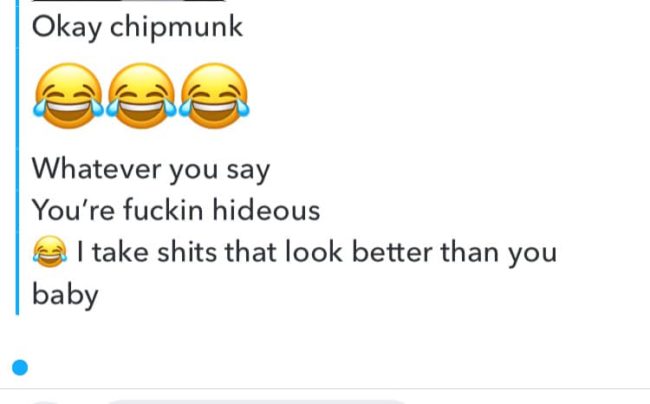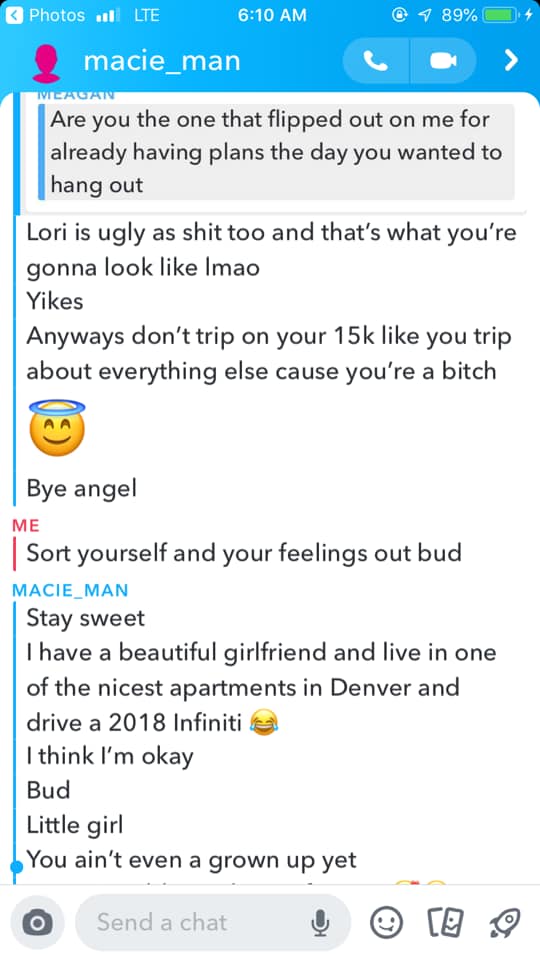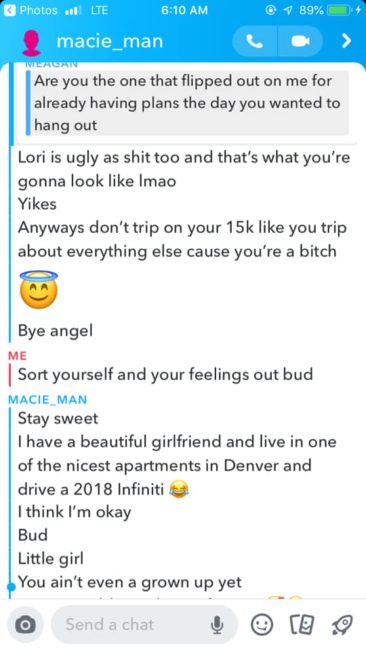 Facebook: Meagan Kennard
Kennard's post went viral, and she updated it to say, "Since posting this, multiple people have reached out personally and have let me know that Brian harassed them (or their friends) in the exact same way and is continuing to do so. I want to say thank you from the bottom of my heart to these people for sharing their story, and to everyone else that is being supportive of this situation."
If Brian really does have a girlfriend, she must wonder why he spends so much time thinking about other women and how to harass them! In a not surprising twist, Brian does not like all this attention. He has since contacted Kennard to ask her to take the screenshots down, despite his dismissive bravado when she took them.
According to Brian, his family is now being contacted about his behavior by people who have seen Kennard's post. He semi-apologizes, but then implies that if Kennard had just paid attention to him, he wouldn't have verbally abused her. Ah, the logic of crappy dudes. Kennard clarified in her new post that the two talked months ago for about two days, and barely knew each other.
The Daily Mail bravely approached Brian for comment, and he claimed to have been drunk when he contacted Kennard. He said he was just giving her "a taste of her own medicine" for "disrespecting'" him, so in future she would "think twice about wasting another guy's time."
Brian said, "This was a drunken mistake that shouldn't have so much traction as it does. It's pretty pathetic so many people are so invested in this. Clear as day it's a free world and I'm able to have freedom of speech and tell someone whatever I want as long as I do not threaten them and cause harm. You all really got to [go and] find something better to do with your time."
Yes, it's everyone else who doesn't have enough to do with their time, Brian. Maybe Brian will learn a lesson from all this and get a new hobby. But I doubt it.