October 1st was memorialized by Twitter Moments as the starting day to file for FAFSA for the upcoming school year, though current, prior, or prospective college students (and their parents!) are all too familiar with it.
FAFSA, or the Free Application for Federal Student Aid, determine students' eligibility for financial aid. Besides being a total pain to fill out (do they make it confusing on purpose?), FAFSA has also managed to get itself a reputation as overly frugal, to say the least.
So when the 2019-2020 application opened earlier this month, folks quickly and naturally made it into a meme. The butt of the joke is a threat to sabotage your financial aid by telling FAFSA all about your poorly-managed financial habits. It's funny, though it really shouldn't be.
20.


19.


18.


17.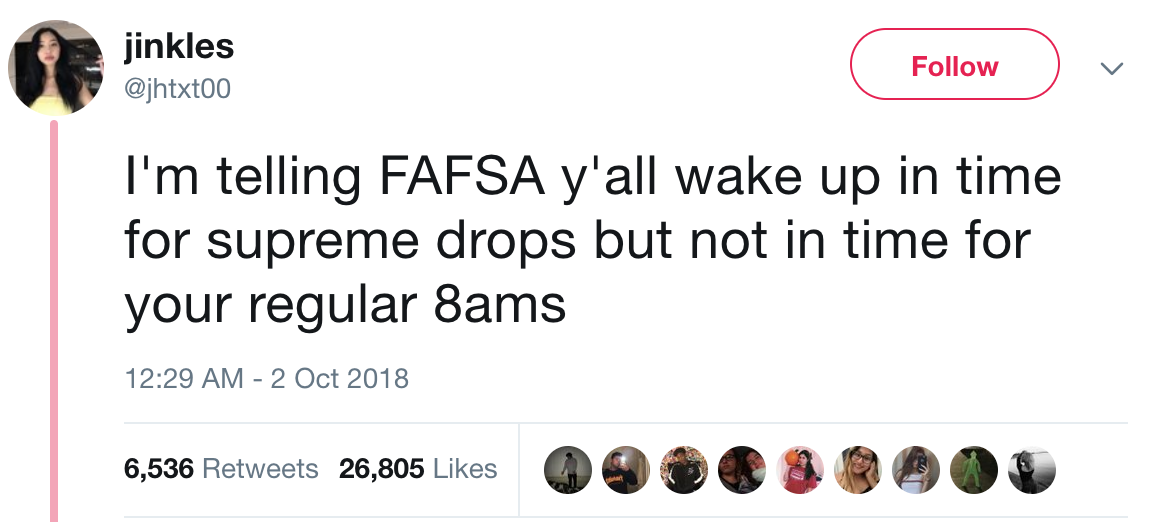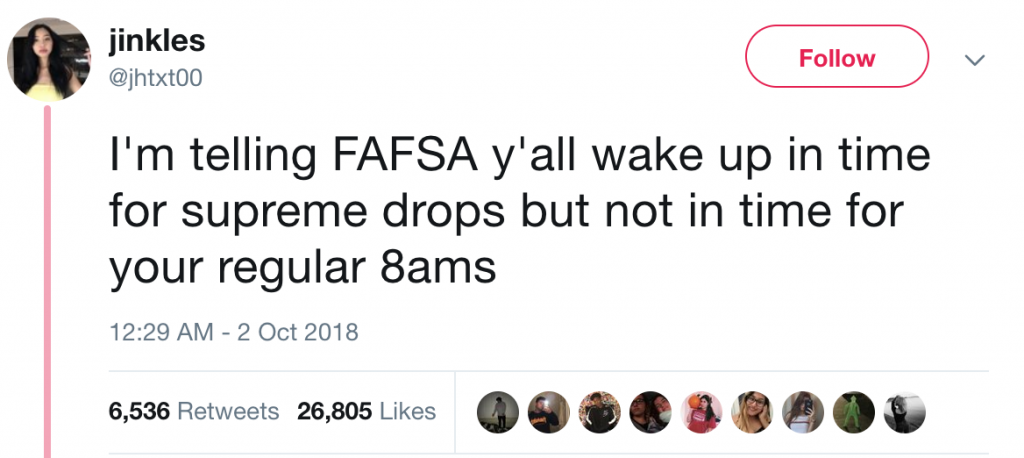 16.


15.


14.


13.


12.


11.