In case you were feeling pretty young lately–like, you recently got carded to buy a bottle of wine and feel as though you're aging backwards–let me remind you that the iconic pop culture couple Britney Spears and Justin Timberlake dated almost two decades ago.
That's almost two decades since the iconic denim on denim outfit, the adorable Mickey Mouse Club conversations, and taking the entire industry by storm. But, with every "sweet love story" in Hollywood sometimes comes a bad breakup.
Who can forget their messy breakup–that was not only dramatic but also incredibly public? Everyone was heartbroken, we all wanted some BS+JT babies in the world. While it didn't end up happening for them, we do know that the two have their own story about how things went down–and, they've gone on to live very different lives.
Fast forward to 2018, it seems as though Timberlake has some unfinished business to speak about. In his new book titled: Hindsight: And All the Things I Can't See in Front of Me, Timberlake talked about how and when he wrote a particular song of his–"Cry Me A River."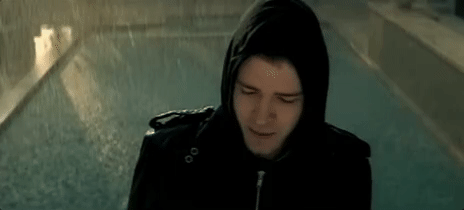 While many people remember the song/lyrics, many people also remember that the song came out pretty soon after Timberlake's messy breakup with Spears. Everyone knew deep down inside that the song was a way for Timberlake to get his "final word in" about Brit.
According to Timberlake and his new book, he wrote the jam in only two hours.
"I've been scorned. I've been pissed off. I wrote 'Cry Me a River' in two hours. I didn't plan on writing it. The feelings I had were so strong that I had to write it, and I translated my feelings into a form where people could listen and, hopefully, relate to it."
So…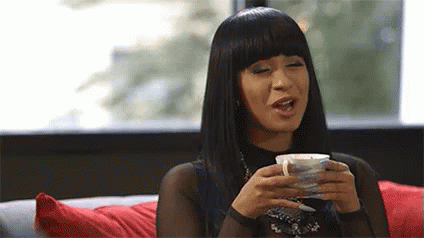 Obviously, he's talking about being scorned by a certain "Oops, I Did It Again" singer. Let's be real, Timberlake ain't low in this one. And, Twitter is calling him out for still being hung up on this woman, years, spouses, and kids later.
The headline should say:

Justin Timberlake admits to still talking about his split from Britney Spears 15 years after his split from Britney Spears! https://t.co/ZKmEBl54pb

— Stuffed Johnny (@Iceman81X) October 31, 2018
justin timberlake should be tried for war crimes for what he did to janet jackson and britney spears

— jesse (@_jorts_) October 30, 2018
Justin Timberlake still mentions Britney after 16 YEARS since their break up! He really cannot have a career without mentioning her literally every single interview! ??? https://t.co/htyqTsrQbu

— Mark (@BreatheOnMeStan) October 31, 2018
Justin Timberlake thrives off the downfall of other women. And he's aware of this. Which is why in 2018 he's still talking about how Britney "scorned" him. I'm so glad Britney has always lived off her own hustle. She's a strong woman who's overcome so much in life, JT is a loser

— cody (@codyspearz) November 1, 2018
Can Justin Timberlake stop talking about Britney Spears? Like can you literally come up with something else???

— sam (@softpetermj) November 1, 2018
Justin Timberlake is still talking about Britney in 2018??? get a life, man pic.twitter.com/7Qy1DFdZ83

— ?????? ⚠️ #CAUTION (@dandelionmariah) October 31, 2018
Justin Timberlake is really still using Britney Spears' name for promo. He's a whole joke.@jtimberlake pic.twitter.com/MyHoosc2oA

— Kenny M (@kennaymart) November 1, 2018
Justin Timberlake gonna be 79 and three quarters still talking about Britney Spears. pic.twitter.com/MinnwuIPFH

— Dollf8ced (@dollf8ced) November 1, 2018
To be honest, I'm not disagreeing with fans over here. Sure, breakups are messy and things get hard in life–but it's been way too long to be subbing people in a published book. Y'all have full-blown lives and careers outside of each other, move on. Stay in your lane.