In the strangest turn of events this week–aside from some awful Halloween costumes and people actually giving out stale candy–Post Malone has single-handedly made Crocs cool. If you don't know what Crocs are, God Bless your soul and congratulations. If you don't know who Post Malone is, shame on you.

The rapper, singer, and songwriter has been known to break the mold when it comes to industry norms. He doesn't look like your typical rapper, and he's okay with that. He's kind, caring, and supportive of his fans and fellow entertainers–in fact, he's probably one of my favorite artists because of who he is outside of his music.
But, as much as I adore me some Posty, I don't adore his new collaboration with Crocs–the squishy, slipper-like shoe worn by everyone down South.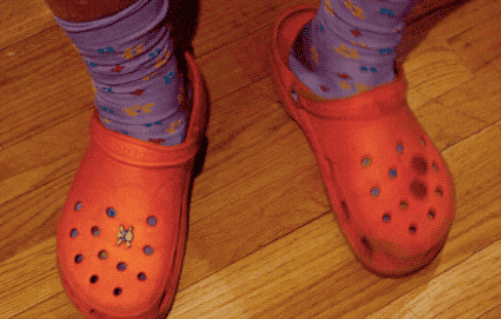 Post Malone teamed up with the company to make an exclusive and original pair of the rubber shoe, and, apparently, they are all sold out already. Color me confused. In the past, Post Malone has been outspoken about how much he loves Crocs, saying:
"If you like something, go get it. I wear Crocs everywhere from the bar to the stage, and I felt it was the perfect collaboration to get together with Crocs and give the fans what they've been asking for."
He shared a photo rocking his special pair on Instagram, sharing that they have sold out already.
The shock factor here is that they sold out within one day of being up on Croc's website. The company released the shoes for purchase on November 1st, issuing them for $59.99. But, within literally 24-hours, they were gone.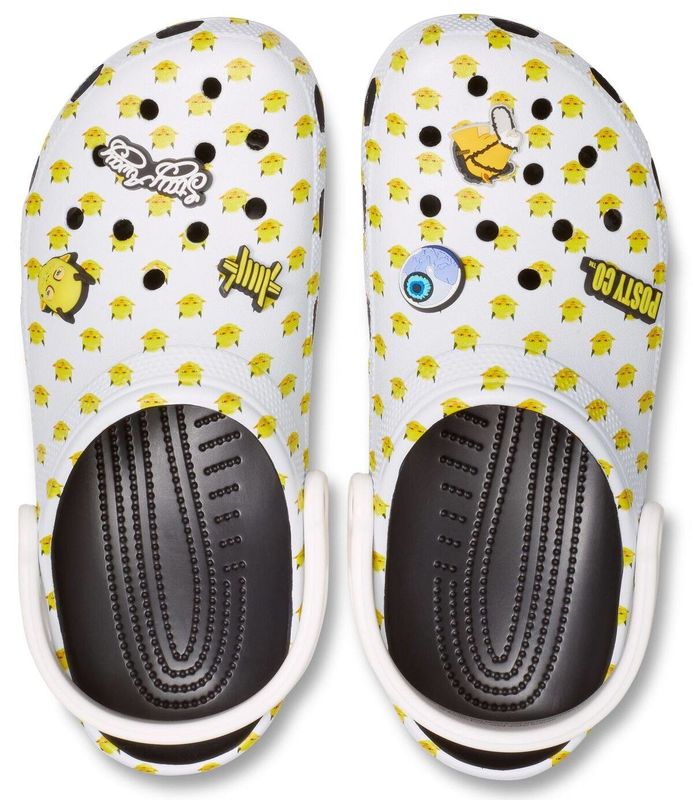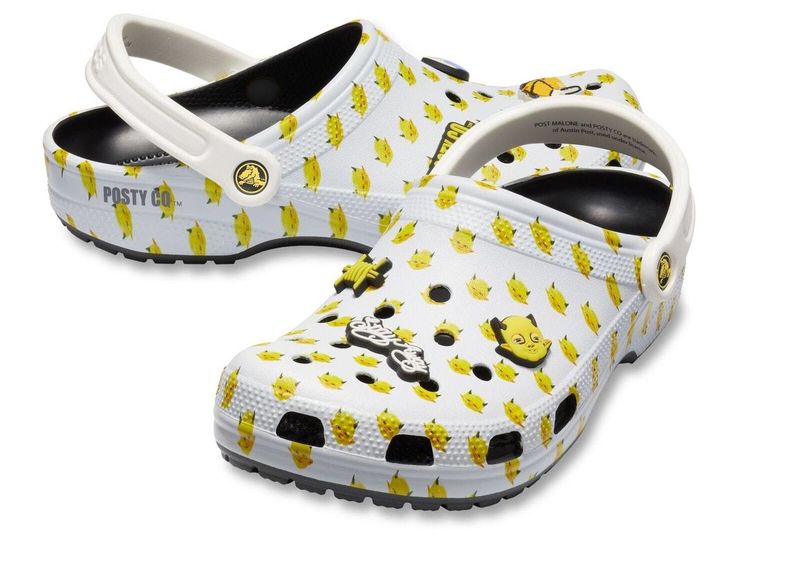 People online were both disappointed that they missed their chance to score a pair of these bad boys, and also, confused that Crocs were popular at all–same, girl, same.
Not being able to buy the post malone crocs is the greatest tragedy to ever happen

— Sara Eimer (@SaraEimer1) November 1, 2018
Pissed that within 20 minutes of me checking the site last Post Malone's limited edition @Crocs sold out. I was so hype to get a pair. ?

— chlo (@chlozone_) November 1, 2018
Post Malone is pairing with crocs ... I will call out every single one of you haters who dissed my crocs and go buy a pair because of this.

— Cari Price (@cari_price) November 2, 2018
I didn't get a pair of the Post Malone crocs before they sold out. Literally heartbroken pic.twitter.com/KfTLH1V9IS

— amanda (@_amandagabriel_) November 1, 2018
I'm so freaking mad the post Malone crocs are sold out @PostMalone

— Heather (@heathabaabe) November 2, 2018
It's been a rough day but @PostMalone selling @Crocs makes literally everything okay pic.twitter.com/VkRzIqU2N4

— Heather Rose ? (@heather87rose_) November 1, 2018
Post Malone's Crocs collaboration sold out super quick. Look at these wretched things. pic.twitter.com/xOFVt7Kl2V

— Kim Bhasin (@KimBhasin) November 2, 2018
I'm sorry, I love me some Posty, but stop trying to make Crocs happen. They will never happen.