It's date night — the lights are low, you're snuggled up on the couch drinking wine and watching The Great British Baking Show (because duh), and you're staring deep into bae's eyes wondering how you got so lucky. Your boyfriend squeezes your hand or boob and whispers in your ear that he's "ready." You move to the bedroom, get the lube from the bedside table, and grab your strap on dildo from the closet. Let the pegging begin.
For those who haven't had the pleasure of pegging someone or getting pegged — it's when a dude gets f*cked in the a** with a dildo by their lady lover. For some, that might rate a little too high on the taboo spectrum, but for those who love to diddle in the butt, it's one of the most pleasurable, exciting, and intimate experiences you can have with a partner. Just like, use a f*ck ton of lube, please.
Some ladies love to peg it up because it allows them to do the f*cking. It's their chance to fill someone up with a monster cock, thrust like a boss b*tch, and have the power dynamic turned upside down (or over or on its back or doggy style). Watching their dude moan and writhe in prostate pleasure can make any gal give herself a well-deserved high five. But like, just make sure to communicate and work up to it because the last thing anyone wants is an anal cavity (and someone's dignity) ripped to shreds.
These 19 ladies confess the reasons why they love pegging their men:
---
1.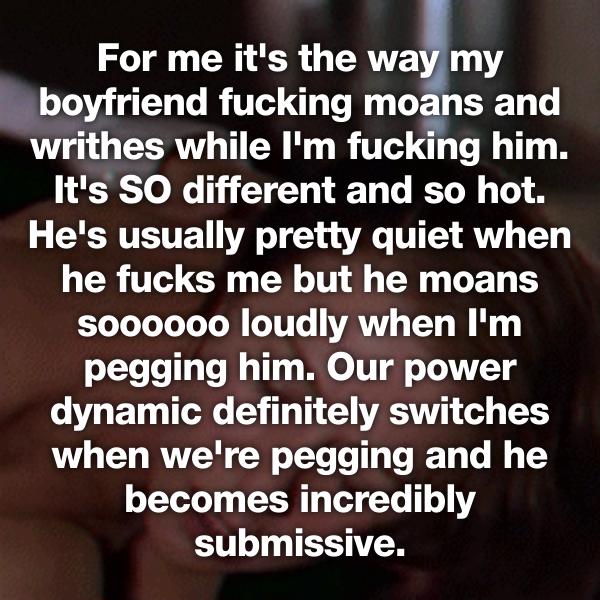 2.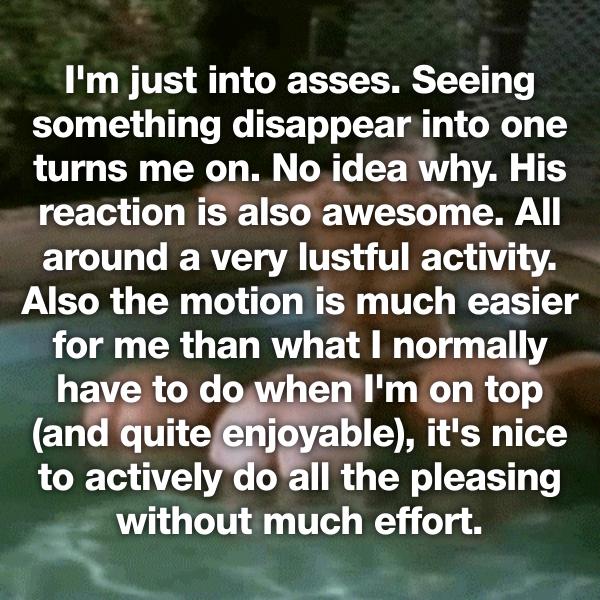 3.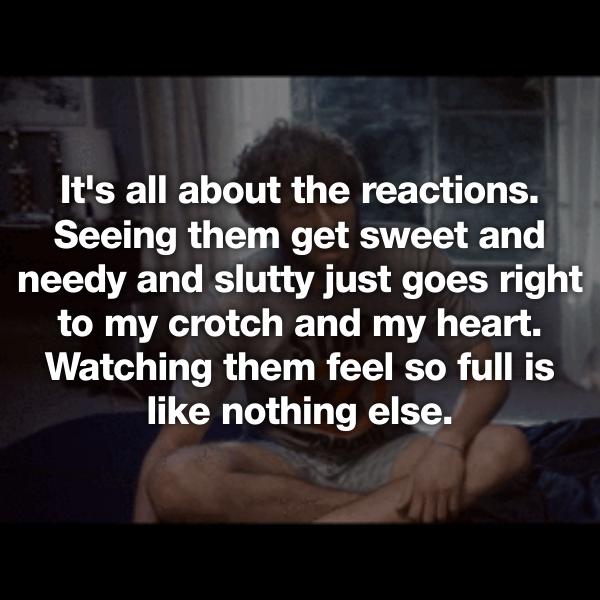 4.