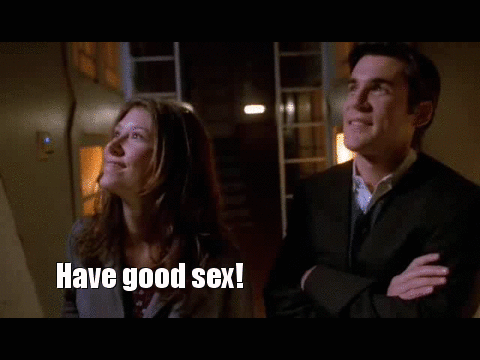 As if the "birds and the bees" talk wasn't awkward enough, the moment parents find out their kids are having sex is even more awkward AF. No one wants to admit to mom and dad that they've started having sex. So, the sneaking around starts, followed by all the creative ways to hide and get ride of condoms, and the elaborate lies pile up.
Eventually that'll wear thin and your parents are smarter than you think. I know it sounds stupid but they've been in the same boat you're in and know exactly how it is. So, may as well bite the bullet when they ask if you've been having sex with your significant other or risk the humiliation that comes with them catching you.
It's awkward for everyone involved once parents catch their kids doing the dirty. What's the best way to deal with the situation? All parents are different – some may walk away and never speak about it while others will straight up have a talk with you while you boyfriend possibly still has a condom on his junk. Know that we've all been there and we're here for you once the red in your face goes away.
These 21 moments are so embarrassing, for all parties involved:
---
1.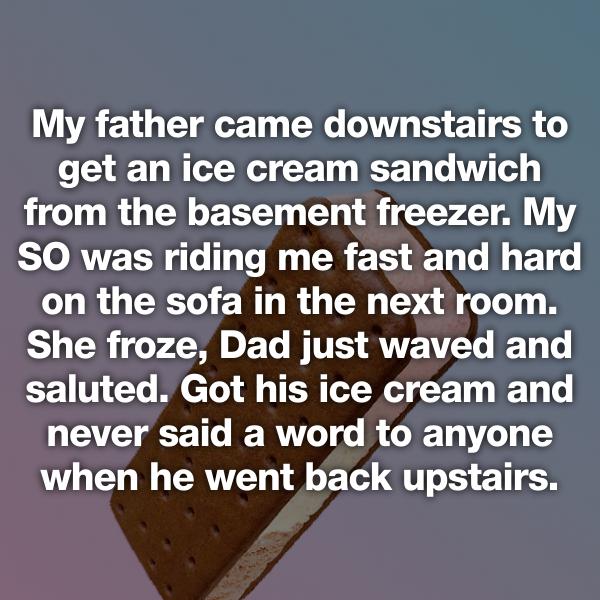 2.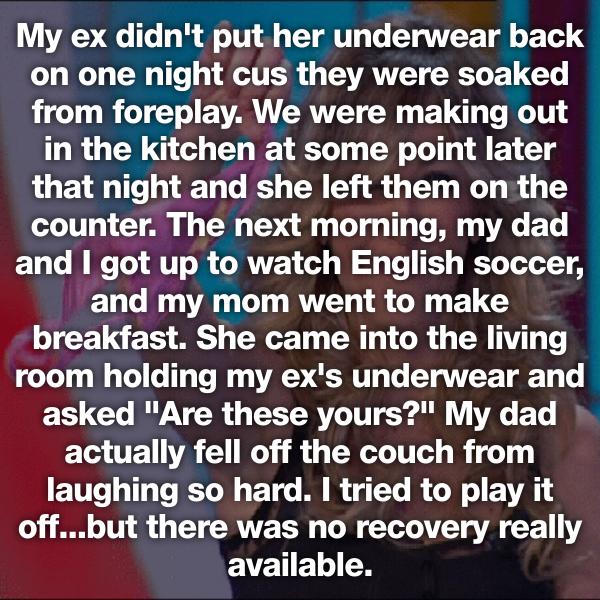 3.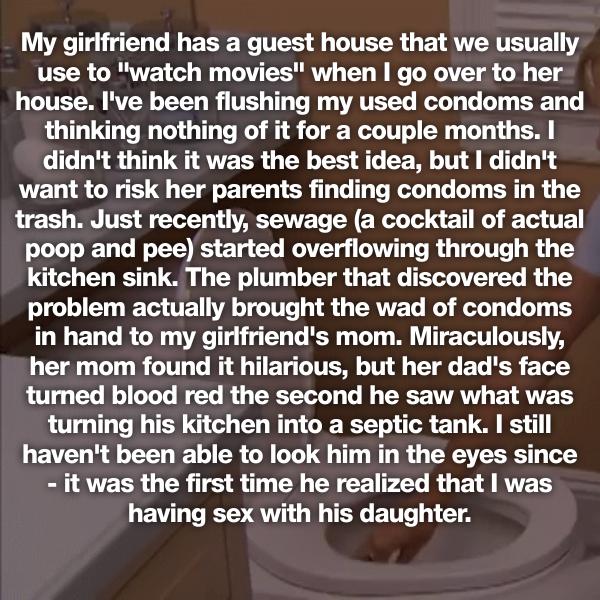 4.