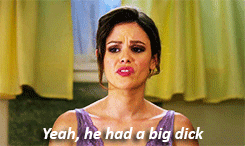 Not all d*cks are created equal — that's a fact. And while society, porn, and the mainstream media might tell us that bigger is always better when it comes to penis size, that's definitely not the case — especially when a vagina isn't wet enough or tended to or ready for the monster shlong. Size queens do exist (sup!), but not everyone is ready for that jelly, so just remember to take caution when prepping for the larger than average dong.
Some ladies recount their cervix splitting stories with glee while others try to push the experience deep down inside of them (if only the d*ck made it that far). But sometimes, it's just not in the cards. Maybe he showed you his throbbing member and you ran the other way. Or maybe you lit up like a Christmas tree and let your orgasm deck the f*cking halls while you screamed in ecstasy. Either way, finding the d*ck that's right for you (and your orifices) can be quite the daunting task.
If there's blood and pain, hold up a second. And for f*ck's sale, y'all — use more lube! If you happened to lose your virginity to a monster c*ck, it can be quite disheartening to think that that all sex will hurt, but just remember to take it slow and ease into it. Our vaginas will expand when aroused so just make sure there's a ton of foreplay and fondling and licking and rubbing involved. And if you are in bed with a complete douchey a**hole who just wants to shove it in without any prep? Run far, far away from them. They don't deserve you or your magical p*ssy.
These 21 ladies confess what it's really like to have sex with someone with a big penis:
---
1.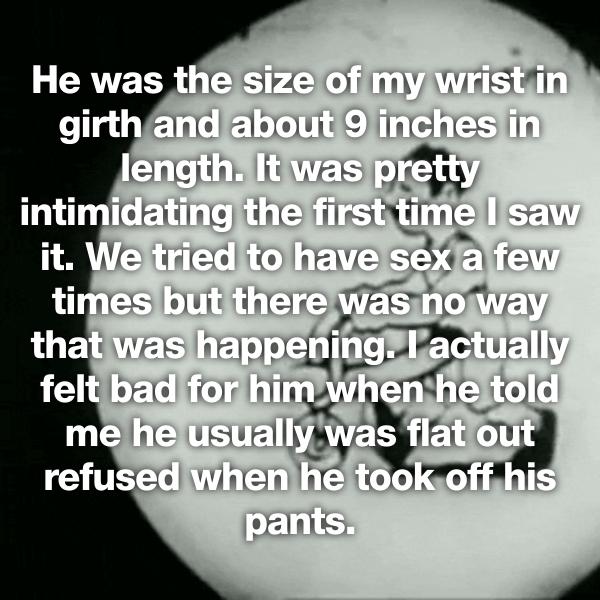 2.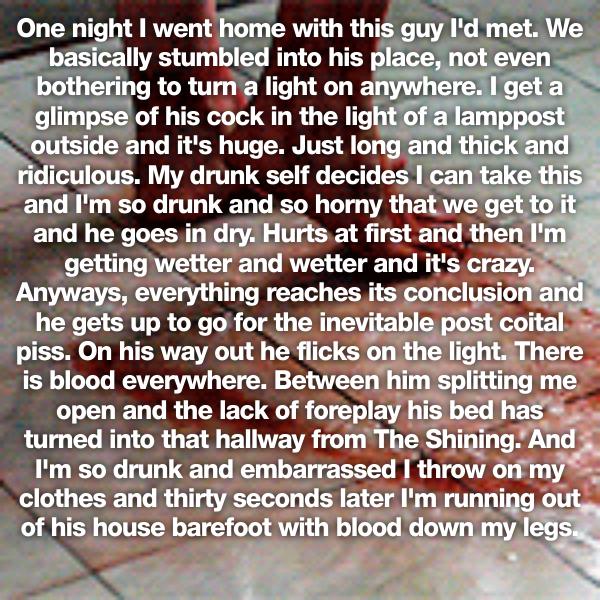 3.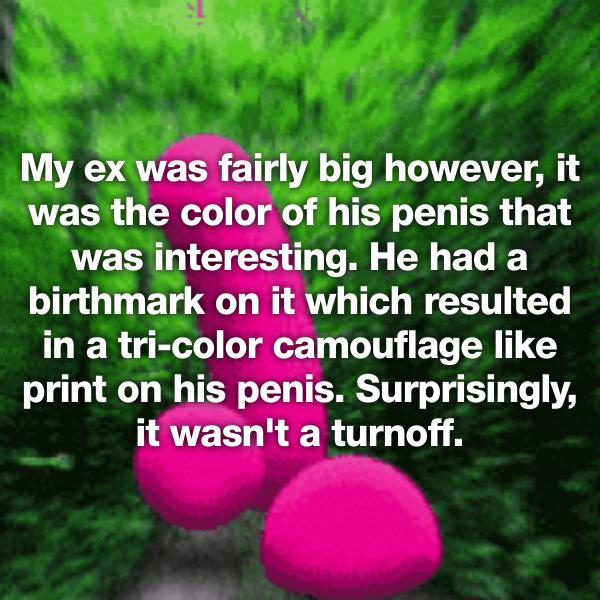 4.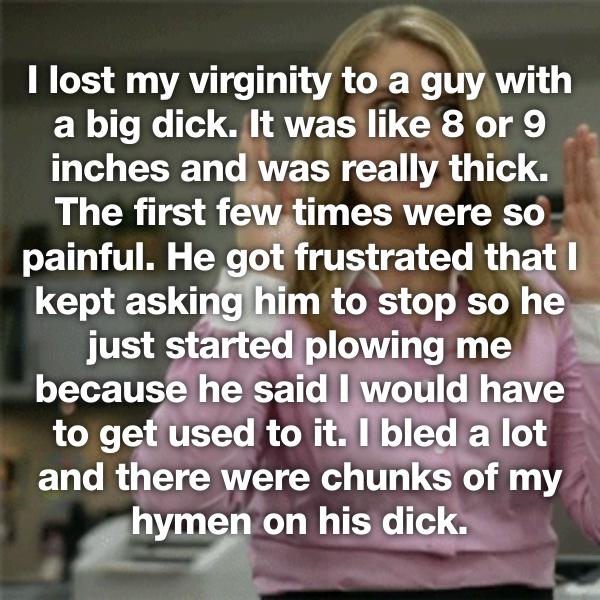 5.