While most of us view the gym as a sanctuary of sorts, a place to free our minds of the day's stresses, working out around other people isn't without its annoyances. Like those unwanted stares from the less than subtle "bros" who can't seem to keep their eyes on their own machines or the guys who make unnecessarily loud grunting noises while lifting weights—how impressive. And if that isn't bad enough, some dudes think the gym is a great place to start up a conversation or try their most inappropriate pickup lines. Can ya not?
Though headphones don't always stop the overly determined gym bro, these noise-canceling Bluetooth earbuds are the perfect way to block out everything but your favorite workout playlist. Sorry, can't hear you jamming too hard.
*Tbh, we may receive a small portion of the sales made on this page which we will probably use to buy the products on this page.
The gym is supposed to be a comfortable place where you can go workout and forget about your stressful day.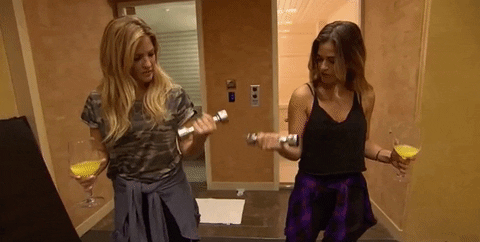 And maybe sometimes drink mimosas.
But often times we have to deal with guys like this: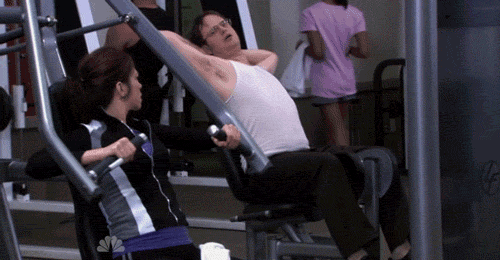 Ewww.
Or this: There are mirrors everywhere, stupid.
One way we can ignore TF out of creepers is with this brand-new pair of noise-canceling headphones.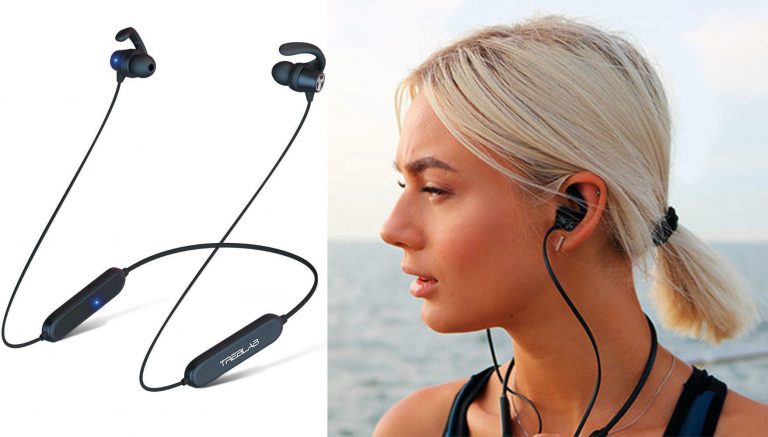 These Treblab N8 sports Bluetooth headphones are wireless, sweat-resistant and cancel out all noise except your favorite workout beats.
Get them on Amazon for $29.97
People are seriously raving about them.
"Five stars from me! I have prime account so I received my item in two days only. Seller was very communicative, answered all my questions. This model stands up to sweat, stay in place you run and deliver on sound quality, too. This headphones are very comfortable, excellent built and designed, impressive definition for this price. Highly recommended!" – Victoria D
"This is one of the best earphones I have ever buy considering the price and the product quality. They stay on my ears without any fiddling. The over-ear hooks are very soft so they don't bother my ears at all. Sound quality of this earphone is surprisingly good for me and has a lot more bass than I imagined. Bluetooth connection works very well!" –  valeriu malcoci
"So far I really like them, they are fairly well balanced and stay in position while moving around the length of the earbud cords is good, and don't have too much extra cord while in use. The earbuds fit well and come with several size options, they produce good sound with nice bass." – Rick
And the specs are pretty amazing: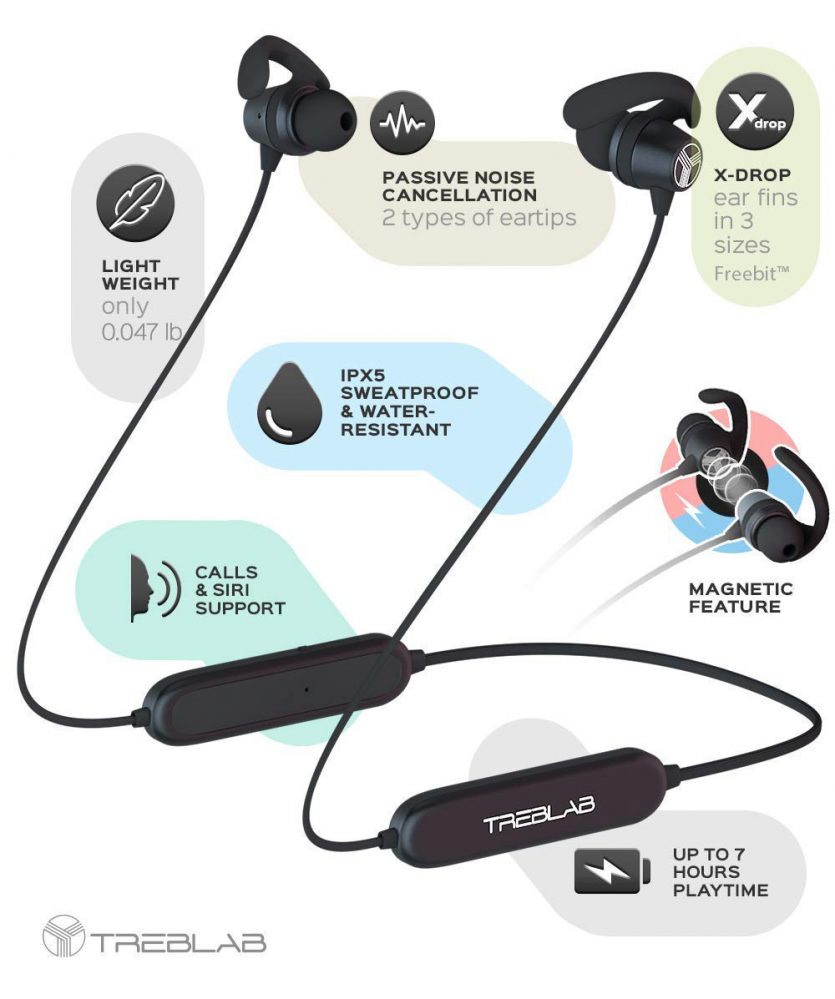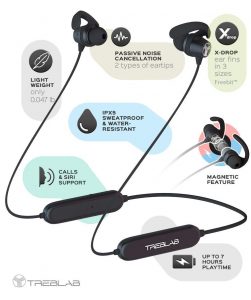 Equipped with Bluetooth 4.1 tech, 10mm drivers, and an impressive battery life, these headphones offer seamless connectivity and high-quality sound for up to seven hours on a single charge.
Oh yeah, and did we mention they come with an IPX5 water-resistance rating so you never have to worry about sweating on them too much? Not to mention, the design is so incredibly lightweight you won't even notice it's there.
So, next time you hit the gym you can block out the bullsh*t and focus on your workout (and maybe also have a solo dance party).