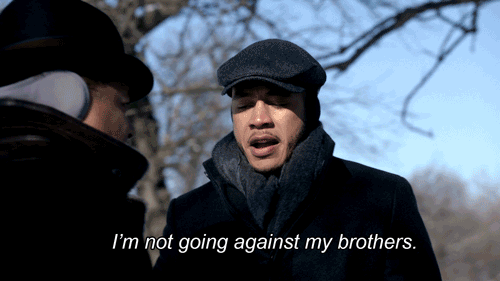 Bro — there are some rules in life that you follow, no questions asked, never talk sh*t about your homie in front of their girlfriend or prospective lady friend, always reciprocate a lending hand when helping a friend move, and do not, under any circumstances, f*ck your best bro's wife. I'm looking at you, Andrew!
Guy code covers a wide range of topics. Whether it's the rules around dating, money, fighting, or who get's to be "Player 1" when playing Mario Kart (it's always the game console owner, duh) — guys take their code very, very seriously. If you choose to step outside of the code, there will be hell to pay.
And ladies, if you're truly wondering what all the hoopla is about when bros stand in solidarity of the code, hopefully this list will make you understand. Doesn't mean we have to agree with it, but the next time a bro nods at another bro across the room, you will understand the unspoken brotherhood of being able to pee while standing up. I'm not bitter, you're bitter!
1.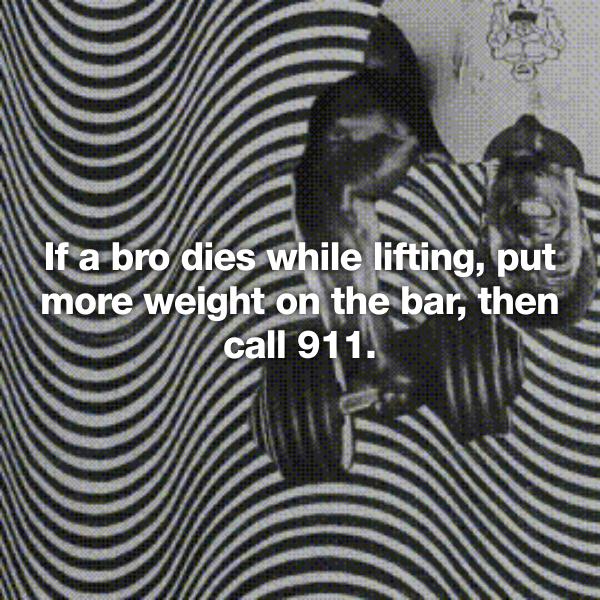 2.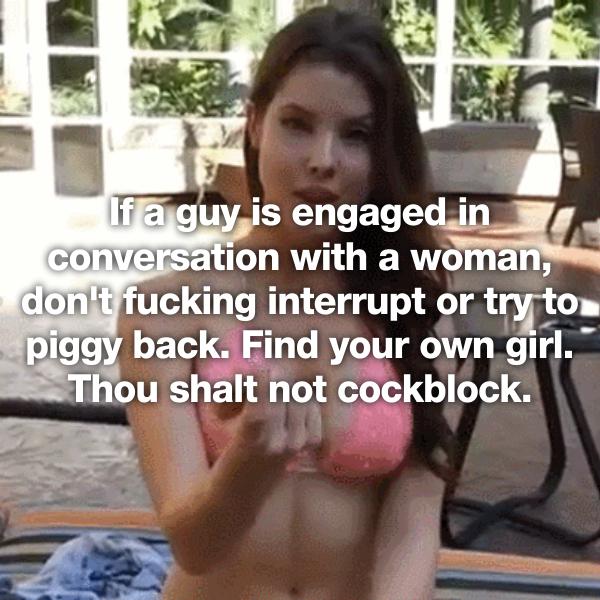 3.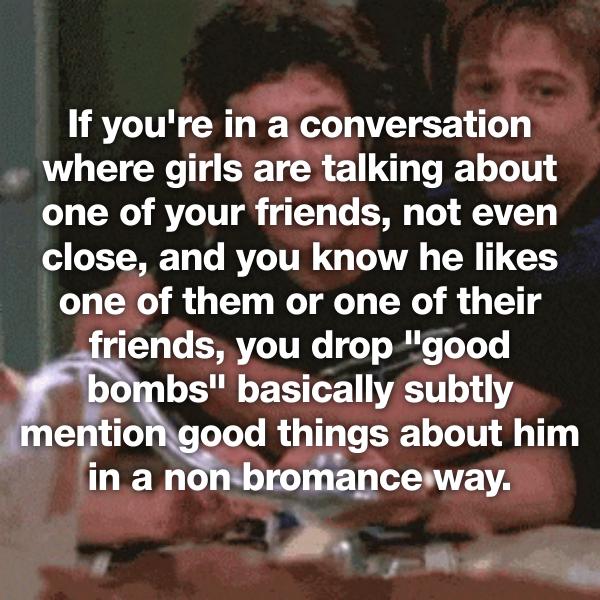 4.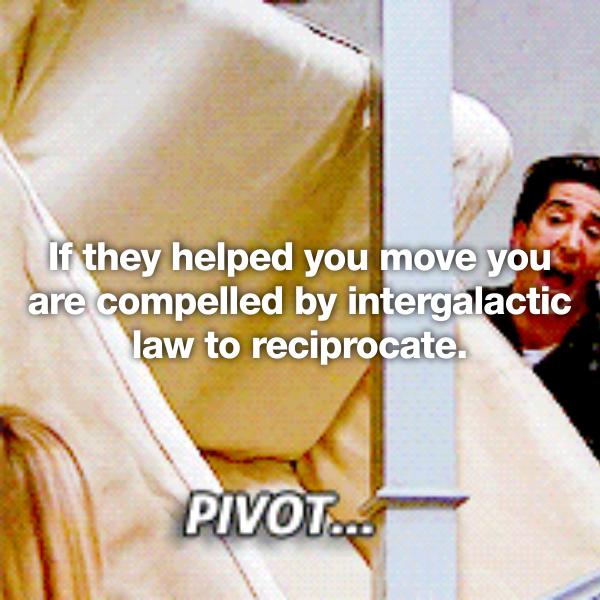 5.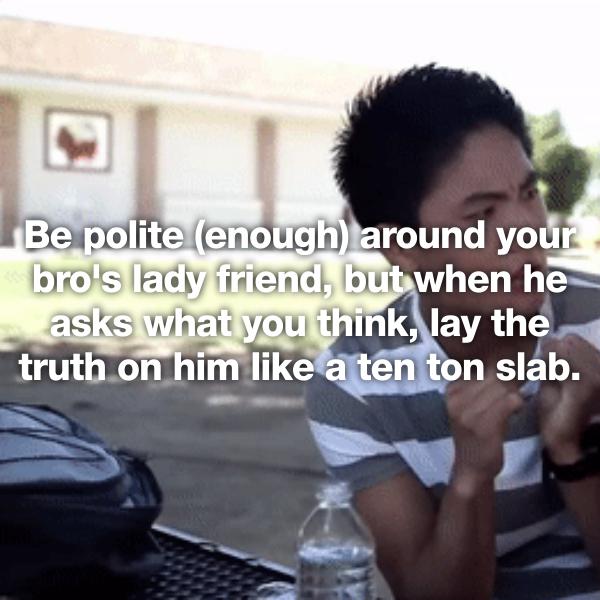 6.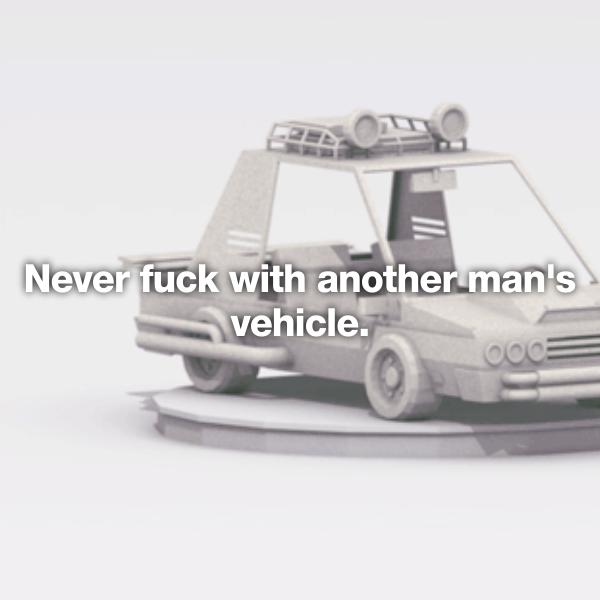 7.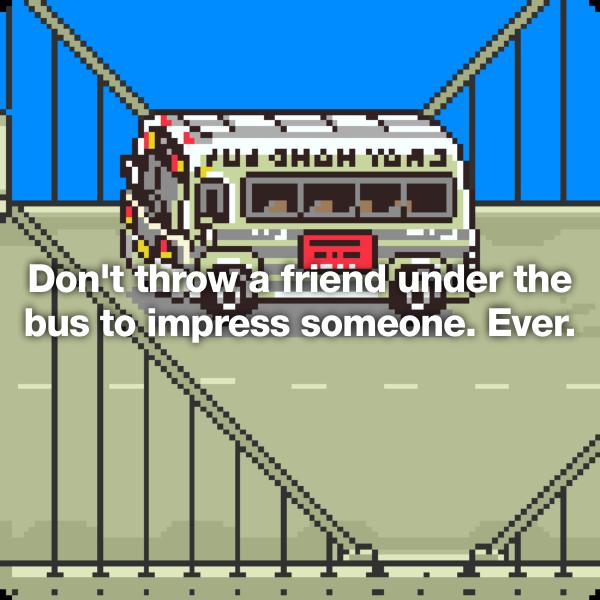 8.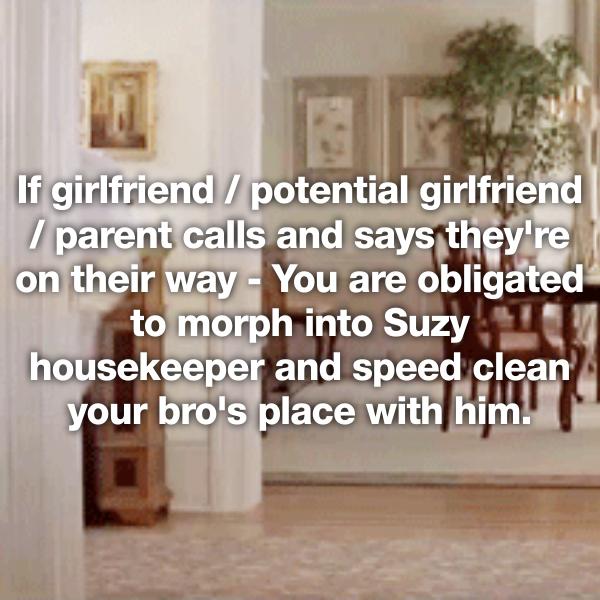 9.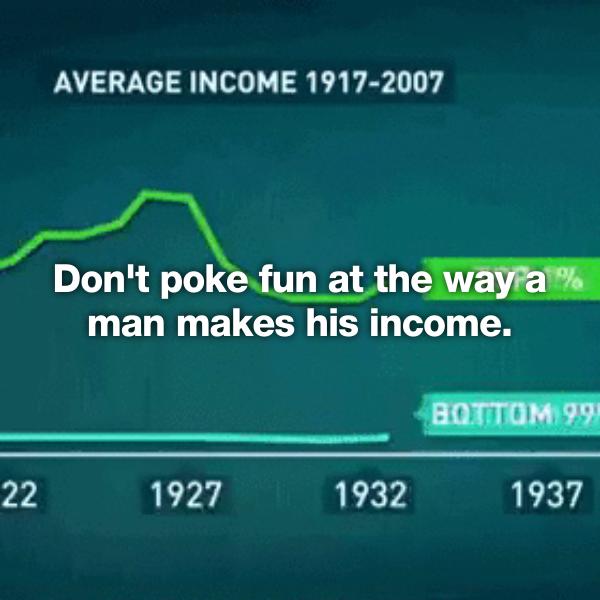 10.